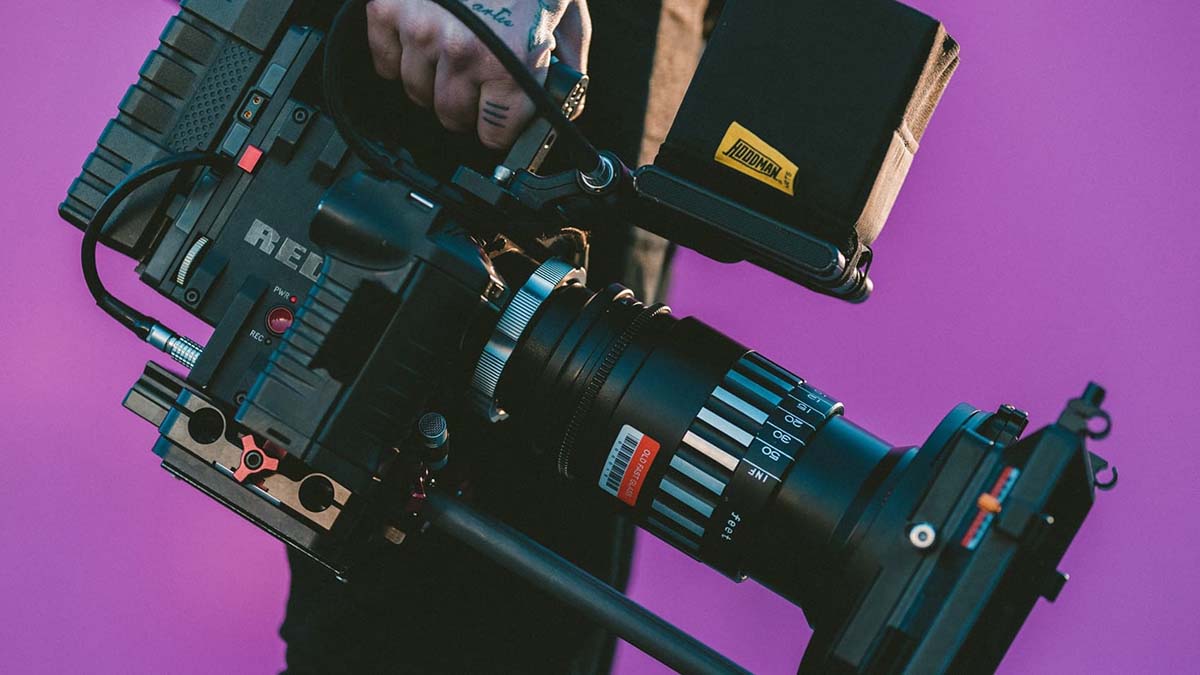 8 January 2019
Video inspo
11 of the best explainer video production examples
Custom explainer videos for your company are a great way to engage your audience, whilst also communicating complex ideas & messages. Here are 12 of the best explainer video examples to help inspire you to create your own.
Custom explainer videos really are a great way to engage your audience effortlessly, whilst also communicating complex ideas and messages. We've seen how effective they are time and time again here at Skeleton, with the ones we've made for our clients.
It goes without saying that if you're looking for an explainer video production company to help you bring your ideas to life, then we would love to help. Feel free to tell us about your project in more detail.
However, if you're still on the fence about whether or not your company should be using explainer videos, here's a few things that might help you understand why they work so well, and some real-life examples to inspire you.
Why are explainer videos so effective?
Companies that produce custom explainer videos are enjoying higher conversion rates, increased user engagement and content that generates more shares. The interesting thing about explainer videos is that there's some solid behavioural science that helps us understand why they work so well:
Firstly people retain 58% more information when both visual and auditory senses are stimulated. (Source: Cornerstone University)
Secondly the human brain can process imagery 60,000 times faster than it can text. This means we can use video to convey really complicated messages in a matter of seconds. (Source: t-sciences.com)
Thirdly videos are great at grabbing attention. On average 60% of visitors would prefer watch a video over reading text on a web page. (Source: biteable.com)
If the content of your explainer video is humourous or especially helpful, then you'll have the added bonus of increased shares. People love to share content that makes them chuckle or solves a problem in a creative or clever way.
12 of the Best Company Explainer Videos
Here's our list of 19 of the best explainer video production examples to help inspire you whilst you embark on the journey to creating your own. We hope our list helps you understand how explainer videos help businesses in their marketing efforts.
The videos we have chosen all demonstrate how companies are all using explainer videos to great effect. We've tried to include a nice variety of styles and approaches to get the ideas flowing for your own business.
There are many explainer video approaches you may want to explore:
1. European Investment Bank Explainer Video
Banking can be very dry and a little difficult to talk about in an engaging way.
This snappy little explainer video for the European Investment Bank was made to help raise awareness. It tells viewers how to take advantage of investment loans and funds that may be available to them. The colourful style keeps the tone of the video light and engaging whilst the up-beat voice-over and cheery music encourage the viewer to keep watching 'til the end.
2. ATEME - Explainer Video
If you have a software or service that has lots of features or options, explainer videos are a great way to educate your potential customers. Video lends itself particularly well to conveying complex information in an easily understandable format.
Take this explainer we created for Ateme, for example! Due to the perceived complexity of Ateme's range of products, it was important that we explain their offering concisely without forgetting to emphasise its features. Ateme recognised that it was a difficult message to relay on camera and wanted something that was quite punchy and conversational.
The resulting video from our creative talent is something beautiful in its simplicity, but conveys the complex messaging in a succinct, easy-to-direct way.
"We're very happy with the resulting video and loved Skeleton's process. We felt informed throughout the whole project. They made sure we had regular meetings across key milestones and we felt we had input to how things will be shaping up. We'll be working with them again: this is the start of what I hope will be a long and fruitful relationship."
- Silvia Candido, Marketing Communications Director, Ateme
3. Europa Logistics European Distribution Hub Launch Explainer Video
Explainer videos are great for brand awareness and especially effective when launching a new product or service. This is another great example of an effective explainer video that conveys complex information to the viewer.
Europa used a beautiful explainer video to launch their brand new European hub for logistics distribution services. The video is easy to watch and allows the viewer to see the many new routes on offer easily.
4. Nest Thermostat - Explainer Video
Using a creative approach when producing your product videos can really help you stand out and make memorable experiences for your potential customers.
This explainer video is stunning. Nest not only demonstrate the features of their product in this video but also the lifestyle that you can enjoy by owning their product. The video augments reality, adding a really memorable element to this clever marketing video.
5. Legal Services - GDPR Explainer Video
When new legislation comes out it's sometimes a great cause for confusion among your customers and clients. Using video in these kinds of situations can educate, reassure and build awareness.
This informative and friendly guide that shows how to stay compliant for GDPR now the legislation has taken effect. It uses bold colours, a friendly cartoon style and simple language. It makes the new legislation less intimidating and easier to understand.
6. Flokk - Brand Story Explainer Video
If you want to tell the world about your company vision, environmental beliefs and how you follow this through when you produce your products, a brand story is a powerful way to do this.
This beautiful explainer video shows viewers how the Flokk brand aligns itself with sustainable and ethical values, whilst at the same time creating innovative, durable and sustainable furniture. The explainer video demonstrates effortlessly how Flokk produce high quality products and the measures they take to protect the environment.
7. Bostitch - Product Explainer Video
Have you considered creating video with no voice-over? No words were needed to be spoken in this video to convey the features of this nail gun for Bostitch.
This is a great example of pictures painting a thousand words. There are many cases where the sound on a video will never be heard because the viewer is watching on a mobile or in an environment where the viewer can't play sound. All this video needed was footage of the nail gun being used on-location at a real construction sites combined with supporting overlaid text to emphasize the specific product capabilities.
8. Airbus Satair Recruitment Explainer Video
Have you considered how effective explainer videos can be in your recruitment process and to attract the right kinds of talent to your business?
Satair used this bold, attention-grabbing film to be used at a recruitment event and as part of a wider recruitment campaign. The aim was to attract a young, passionate and creative range of applicants. This video uses punchy text, powerful imagery and rapid cuts.
9. Albert | Explainer

VIDEO
When the folks at Albert came to us, they wanted an inspiring explainer video - the first impression everyone gets of their software platform. It needed to simply and directly communicate why everyone, from a lab technician to a corporate executive, should be excited to work with Albert, address every user's pain points, and give clear solutions.

So, we developed a comprehensive resource that clearly explained the product using a fun style. This established Albert as a brand within the Henkel group and the wider market.
10. Western Power Distribution - Customer Service Explainer Video
Western Power used this explainer video to help reduce their customer service requests during a powercut.
Creating videos for frequently asked questions or common support call requests can dramatically reduce the drain on your customer services team.
11. Mercury For IATA Explainer Video
Products and services that solve problems for their customers can have amazing effects on efficiency and productivity. Using explainer videos to highlight a problem then solve it with ease is an effective way to connect with and excite potential customers.
This Mercury for IATA explainer video uses this technique to perfection by demonstrating how easy their new expense management tool for phones and devices is to use.
In Conclusion:
These are just a few examples of how you can use explainer videos to create informative and engaging content to convey complicated messages, reduce support requests, showcase products or promote your business and services.
By using a little creativity you can make almost any subject matter lively, bright and captivating. Skeleton have years of experience producing high quality, creative and captivating videos for our clients.
If you're looking for an explainer video production company to help you bring your ideas to life, then we would love to help. Feel free to tell us about your project in more detail.
Let's create something great together.
Whatever you're planning we'll help you succeed!
Written by Roberta Beattie Copywriter for Skeleton — a full-service video production agency that specialises in producing creative videos & campaigns that get real results.