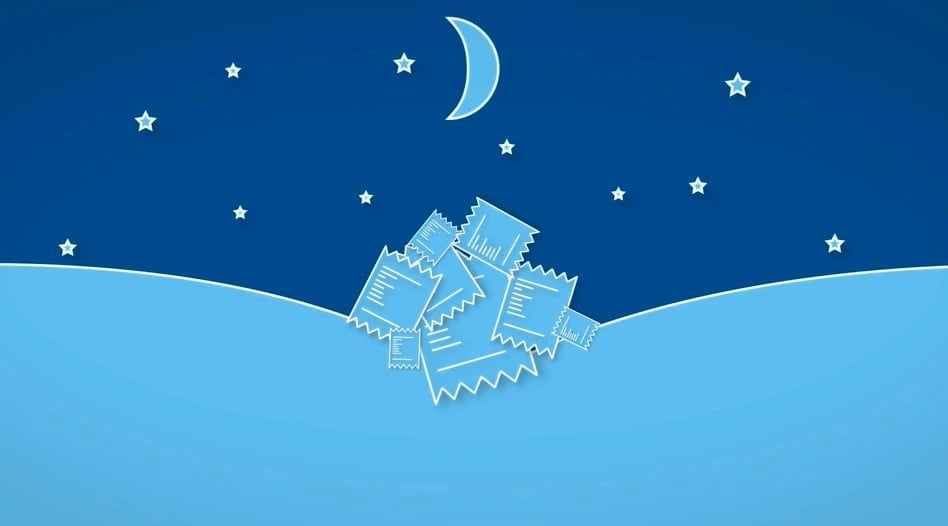 31 March 2019
Video inspo
5 of the Best Types of Animated Videos for Business
There are a huge variety of animated video types, which can be used across your business for processes, ideas and products, along with bringing value to many more areas. The team at Skeleton have created a list of the best types of animated videos to use in business, to inspire your next project.
Businesses use video content in a variety of ways, and it's important to create something which not only fits your brand, but also connects with your customers and achieves the results you want.
The style in which you present these videos can make a huge difference as to whether your core ideas, messages and story shine through. Some of your video content could well be better communicated using animation as opposed to live-action, and the uses are endless!
There are a huge variety of animated marketing videos, which can be used across your business for processes, ideas and products, along with bringing value to many more areas.
Because of this, the team at Skeleton have created a list of 6 of the best types of animated videos to use in business, to help inspire your next corporate video project.
1. Explainer videos
The best animation companies are MASTERS of explainer videos. Explainers are an excellent way to teach your audience more about a product, a process or just to explain how your business works.
If you want to communicate a message in a simple and engaging way, animation has your back. It can guide your audience through the story you are trying to tell and break down complex processes or ideas into content that anyone can understand. You could also use an explainer as a company profile animation - allowing your audience to get to know you better.
This explainer video from IATA is intended to keep your attention - the pace is fast and keeps you engaged, but not so fast that you can't figure out what is happening.
It does a great job of depicting the daily struggles you run into trying to keep track of all your business receipts. Logging expenses can be boring, so by animating the process and bringing it into a colourful, vibrant, animated world can make explaining the app more fun and keep potential customers engaged for longer.
2. Tradeshow Videos
Tradeshows are an excellent time to get your business known, make connections, learn something new and maybe even snoop on the competition. They are just all round great for businesses, and that means a lot of people go to them.
If you want to stand out at a tradeshow, conference, or event, you're going to need a good video strategy. This could be to display at your trade stand or to accompany you at a talk you are giving.
Animated marketing videos are ideal to help you stand out. It means that once potential customers are drawn to your stall, they can learn more about your brand in an easily accessible way, even if you can't speak to them right away.
This animated conference opener, The Dream of Ink, was featured at UNHIDE Conference, the first event focused on Digital Art in Brazil. The purpose was to set this conference off with a bang and to showcase the work being made in Brazil.
They worked with a 3D character animation studio to embody the creative themes of the conference and was sure to leave an impact on everyone attending the opening of the event.
3. Training Videos
Let's face it - training can be a bit boring at times. But as it has to be done, it might as well be done in a way which is interesting, engaging, and will stick in the mind of the person completing the training.
Some training situations can be enhanced by animated videos. It's also very useful for training which is difficult to film in live action, such as fire safety videos. According to Forrester Research, employees are 75% more likely to watch a video over looking at images or text, so video is the natural choice!
This safety video shared by Western Power Distribution utilises animation to visualise electricity, which for the most part can't be seen by the naked eye. This helps the target audience - children - understand that just because you can't see, hear or smell it, doesn't mean that it isn't dangerous.
4. Software Tutorial Videos
Your software is awesome. You love it, and you know it can make a lot of lives easier. Problem is, it's a bit tricky to get the hang of in the beginning. Tutorial videos can help your customers understand how to use your new software, and animation can bring those tutorials to life.
Over 60% of the population are visual learners, meaning any type of video will help the majority of your audience learn faster than with text alone. Animated marketing videos have the added benefit of being able to represent deep arts of your software, and to dismantle complex processes, meaning any of your customers, or potential customers, can learn how to use your software.
The use of animation meant the tutorial below, used by Universal, had more movement than just screen recording the site. You will notice how the movement of the site, combined with animated elements, helps guide the viewer on what each part of the tutorial is focusing on.
5. Online Ads
Online adverts have come a long way from being banners at the top of websites. On top of banners, we have ads on the majority of social media, video sites and news sites...pretty much everywhere has some kind of ad.
Often limited to a short time frame, these ads need to get as much information across as possible before the viewer hits skip, or carries on browsing the site. Animation can assist with this, as you can get complex ideas across in a simplified way. The use of style and colour can also help draw in your audience and keep them watching.
The best animation companies can develop online ads for any platform, making sure they are optimised for sharing across the web.
This series of short animated ads, intended to drive traffic from Snapchat to articles elsewhere, use both style and colour very well. The videos are funny, get the message across nearly instantly, and make you want to head to the website to find out more.
Summary
Animation has a tonne of uses in business - too many to include in one article. It's definitely worth considering if your company hasn't tried it, you may well be surprised by the results. If you're as excited about animation as we are here at Skeleton, please get in touch! We'd love to help you make some amazing animated videos for your business.
Written by Jess Percival Copywriter for Skeleton — a full-service video production agency that specialises in producing creative videos & campaigns that get real results.