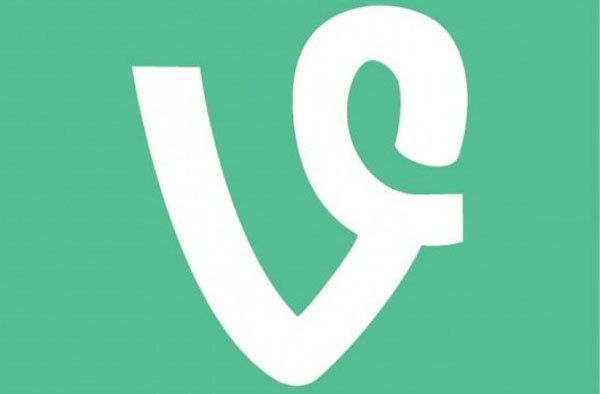 21 June 2015
Video inspo
5 Outstanding Examples of Brands Embracing Vine Best Practices
These are the Vine best practices to follow for brands looking to improve customer engagement, lead generation, and brand loyalty.
Vine only launched 2 and a half years ago. Can you believe it? In that short amount of time it's already become a content staple in the marketing strategy of numerous brands - and they're reaping the rewards.
That's because Vine gives brands a quick, simple, social way to connect with their audience and boost brand awareness in a world of increasingly short attention spans. In just 6 (and a half) seconds there's the potential for users to forge a real emotional connection with your brand.
Just as the wonderful Maya Angelou said:
People will forget what you said, people will forget what you did, but people will never forget how you made them feel.
We should all be jumping on the opportunity Vine presents for brands (whether a business, service, or product) to make their audience feel, think and react a certain way. Because once you've made people feel positive about your brand, it's only a small step before they're engaging with you, converting into leads, closing into customers, and staying loyal to you.
Here are the best practices to follow when using Vine in your marketing efforts, as expertly illustrated by brands who consistently use the channel the right way.
1. Internet Explorer - Be entertaining
This cheeky Vine from Internet Explorer tells you exactly why you should be using their product while keeping the tone fun and light. Unsurprisingly, users love Vines that make them smile.
For the past few years Internet Explorer has had the unenviable position of being a brand that the rest of the young, tech-savvy world made fun of. But somebody worked out how to turn their situation into engaging and entertaining video marketing, and thank goodness they did.
The result is a series of humorous Vines that poke fun at older Internet Explorer browsers while advertising the strengths of Internet Explorer 10.
They're whimsical. They're colourful. Above all they're entertaining, and they keep current and potential customers laughing as they learn more about Internet Explorer's new products and brand identity.
2. Lowe's - Be educational
What's one thing people love just as much as being entertained? Being taught something useful.
Lowe's, the American home improvement company, realised this and ran with it for their Vine marketing. Almost all of their videos offer short educational tips which viewers can use in their homes and everyday lives.
By giving their audience something genuinely valuable, Lowe's is able to reinforce their company values and drum up brand goodwill with every Vine. Now that's good marketing.
3. Samsung - Get creative
Vine offers totally unique ways for brands to express themselves and get their message across to their audience. One company that really embraces this is Samsung.
Look at those smooth transitions across screens! The seamless loop!
Samsung knows exactly how to use Vines to show off its products. They're shown subtly, as a background to the action happening on screen. Instead the focus is on the creativity, skill and spectacle on display.
Vine isn't the place to seriously hammer home the benefits of your products or services (in general; you could find a series of How-to Vines based on using your product are exactly what your audience is looking for). Go for a soft sell and a light touch. Embrace your business talent and imagination, and connect with people through your values.
4. General Electric - Get involved
With one Vine General Electric began an epic social media campaign that made marketers around the world wish their business was in the science and technology sector.
#6secondscience encourages Vine users to share their videos based on the simple question: "How much science can you fit into 6 seconds?"
It's all based on a great campaign strategy. General Electric created its own interesting, educational and inspiring Vines to show users how it's done, as well as partnering with some key Vine celebrities. And the responses came flooding in.
The company proved that a user-generated campaign is one of the best ways to use the social nature of Vine to your advantage, and get your brand identity spread far and wide.
5. Innocent - Keep it simple
This is the most important one of all. The biggest mistake most new brands to Vine make is trying to cram too much into those 6.5 seconds. Too many messages, too many images, too much stuff.
Keep it simple. Seriously. Take one message and deliver it clearly.
See how well this Innocent Vine works? It's a non-complicated idea, executed effectively. It's playful, and it gets the brand (and what it stands for) in your brain. Vines work best when they use a single concept to get users engaged, involved and that much closer to your brand.
There you go - the 5 Vine best practices to advertise your brand.
But before we wrap up, there's one last thing you should remember. Vines can be used to both drive brand awareness and generate new leads, as well as keep current customers engaged to encourage repeat business and brand loyalty.
Experiment to find out if your current customers and potential customers need different Vine content to appeal to them, and create accordingly. Just don't forget that your videos on this channel can and should accomplish both goals at once (two birds with one stone, right?).
Download our Video Objectives Template
Work out what you want each video project to achieve.
Our simple template will help you set video objectives, tie them into your wider business goals, and work out how to measure that success.

Written by Emma Vallance Copywriter for Skeleton — a full-service video production agency that specialises in producing creative videos & campaigns that get real results.