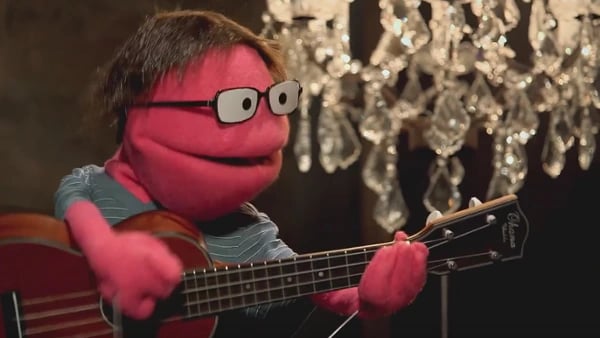 24 September 2017
Video inspo
6 of the Best About Us Videos to Make Your Leads Like You
The more leads like you, the more likely they are to buy: so it's important to show your brand authentically. Here are 6 examples of about us videos that do so.
Your leads know everything they could ever want to know about your product or service.
So there's no need to tell them more, right?
Well, actually, no.
It's been proven that "likeability" and other positive emotions have a far greater influence on customers buying from and staying loyal to a brand than any other fact-based factors.
Basically, the more a lead likes you as a business, brand and team, the more likely they are to work with you.
That's why, as potential customers begin to progress into the consideration stage of the marketing funnel, it's important to introduce them to the authentic side of your brand, the people behind it and why you all do what you do.
An 'about us' video (sometimes called a company culture video) gives you the freedom to communicate these things without resorting to dry copy or awkward-looking still photos. It's the best way to capture the life and spirit of your team authentically and honestly. Most importantly, it makes it easy for leads to relate to you, and like you.
(Not to mention, they're great for recruitment.)
Here are 7 of the best about us videos that show a more human side to businesses & brands. Do the same, and you might just find your audience clamouring for more.
What Makes a Great About Us Video?
Before we dive into the examples, let's take a look at what makes them so effective at building likeability in the first place.
A great about us video should tick off these criteria:
1. It has an emotional core.
Your video is there to show the genuine emotion involved in your business, so it needs to have a heart. Express what you're passionate about and why: don't be afraid of being over-the-top.
2. It humanises your brand (literally).
Put a face to your brand and show the people behind the work. It's obvious to you that your business is made up of living and breathing humans, but it's less obvious to your leads.
3. It explains why your business exists.
After watching a great about us video you should know where a business has come from and where it's going. Channel Simon Sinek and explain your core motivation.
3. It builds trust.
Prove that you are who you say you are. Show how the brand values you talk about resonate throughout your business. Allow leads to imagine what it would be like working with you.
5. It gives a glimpse behind the scenes.
Without talking about your products or services too much, an outstanding about us video will explain how you do what you do. Reveal the man behind the curtain with pride.
6 Authentic Examples of About Us Videos that Show the Human Side of Business
1. Dropbox
We'll start off with an example from Dropbox that might seem to go against everything I've just said. Watch with an open mind and you'll see why these puppets are actually so effective.
No, this video doesn't show any of the "real" people behind Dropbox, but it combines their voices with adorable Muppet-style puppets to create a surprisingly honest look at the team and how and why they operate.
It's quirky, but this approach works to make the team members' personalities shine all the more brightly. Paradoxically, even when represented by puppets they seem more human than the people in countless other brand, dry corporate videos. Quirks, stories and asides during the employee interviews are turned into humorous illustrations of what it means to work at Dropbox.
2. HubSpot
A business isn't just made of the people in it, but also the driving force that keeps them all on the same path. Here HubSpot do a great job of shining a light on their brand ethos.
This is a slick and polished summary of the company, why it was started, what it believes in and what it still wants to achieve. Interview footage is combined with b-roll of HubSpot offices, events and employees. Smooth animated graphics bring some key statistics to life. Overall it's a comprehensive look at what the brand's all about.
Vitally, what ties this whole video together is HubSpot's philosophy of helping, rather than harassing, leads. It's clear that the founders are passionate about this approach and have passed it onto every part of the business.
3. Founders Brewing Co.
Some brands just have more exciting processes, technology, and insider know-how behind the scenes to show off. Founders Brewing Company is one of them.
Pure honesty is refreshing, like a good beer. The team in this about us video explain how they came close to shutting down the business before they realised the right approach for them. Their enthusiasm and dedication comes across loud and clear, and it's immediately endearing.
Combine that simple authenticity with footage of their beer being brewed, stored and poured in a series of high-tech contraptions, and you've got a evocative video that conjures up all the values the business holds dear: tradition, innovation and friendship. I challenge anyone to watch and not like this brand.
4. Zendesk
A touch of humour can go a long way in an about us video, especially if, like Zendesk, you provide a mainly digital service out of a fairly standard office environment.
For a tech company in silicon valley, you could be forgiven for thinking that Zendesk's about us video would be full of jargon and obscure references. Instead, they reveal themselves as a friendly, fun team that doesn't take itself too seriously, and the approach pays off.
Subtle comedic touches make this a very watchable video. The company communicates its size, premises, culture, origins, community service, after-work activities and much more all without boring the viewer. That's impressive in itself, but the biggest success is that Zendesk feels so real thanks to the compound impact of so many little nuances.
5. BambooHR
Your brand is about more than just what happens in the 9 to 5. Happy, well-rounded people make for the best employees, which is what BambooHR celebrates in their about us video.
Refreshing and memorable, this is a different approach than most. Rather than explaining what their team does during working hours, this video is a blend of everyday moments in the office with footage of people in their free time running, swimming, playing and eating.
Such a bold message says a lot about what BambooHR believes in and what they value most. It allows the company to stand apart from so many of their competitors, and makes viewers more likely to trust them in the future.
6. Atlassian
Some companies pay lip service to their brand values without really believing in or acting in accordance with them. Not Atlassian, they're proud to share their values to the world.
This video could become boring quick, but thanks to the input of so many passionate employees, it's actually gratifyingly upfront. Swearing, laughter, hard work and relaxed play are all here. Real people, and what the company values mean to them, are the cornerstone.
One of Atlassian's values is the wonderfully worded "Don't F*ck the Customer". The fact that the brand is confident enough to speak about this at length, and how it impacts the way they work every day, goes a long way to building trust in potential customers. It just goes to show that values aren't worth anything until you can show how they influence your business.
Round-up: Boost Your Likeability with About Us Videos
Those were 7 of the best about us videos that humanise brands and build trust in the people behind the business.
We know that being likeable is important for your brand. But it's not just important in about us videos, you can continue to create positive emotional connections with your target audience through video content at all stages of the marketing funnel.
Understanding the values your leads care about most and incorporating them into your content is one of the main purposes of a well-researched video strategy. This document will help you use video to portray your business in a way that's honest, authentic and appealing to the right viewers as they move on their way to sale.

Written by Lydia Cockerham Copywriter for Skeleton — a full-service video production agency that specialises in producing creative videos & campaigns that get real results.