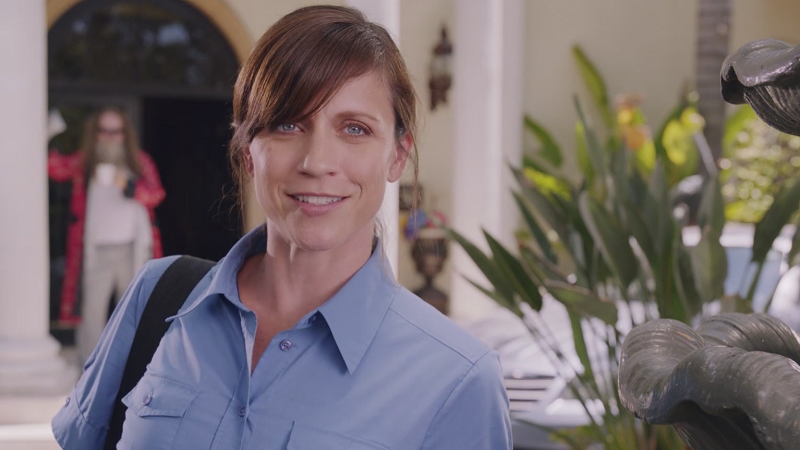 25 September 2017
Video inspiration
8 of the Best Product and Service Videos to Inform, Instruct & Inspire Leads
In the middle of the funnel your leads want to know the benefits of your products and services. Here are 8 examples of videos that inform as well as inspire.
Costa or Starbucks? Or Caffè Nero? Ooh, or the new independent that just opened?
We all consider these kinds of decisions every day.
When it comes to weighing up several different products or services, we generally want to find out as much as we can. We want to know our options so we can make an informed decision.
The same goes for your potential customers. In the middle of their buyer's journey they're ready to learn about the benefits and features of your offering and what makes it stand out.
You need to give them the information they want without jumping too quickly to the hard sell or putting them off with fluffy, abstract branding.
In short, it's a balancing act.
A great product or service video will tell your ideal buyers how your product or service works, show them how it's used and allow them to imagine doing so themselves. Vitally, it'll also paint a vivid picture of the happier and less stressful life they could soon be living.
Here are 8 of the best product and service videos around to help inspire your own, plus the most important tips to remember when it comes to creating ones that work.
Video Content Marketing Strategy Template
Step away from confused, ad hoc projects. Create more strategic and effective video content.
Download our simple template for the planning framework you need to integrate video into your content marketing strategy.
8 Examples of Product and Service Videos that Help Leads Make an Informed Choice
1. Xero
—

Always Return to the Benefits

Cloud-based sharing is a pretty neat product feature, but at the end of the day what your customers really care about is how your product or service is going to make their lives easier.

It's important to focus mainly on tangible benefits in your product or service video. Luckily video is ideally suited to promoting benefits, because you can show exactly how your client's life will be improved — with much more impact than a verbal or written description.

Just watch how, in this example from Xero, the client in question is happy, efficient and successful thanks to their mobile app. Features like instant invoicing are weaved in, but they're always embedded within the overall narrative of customer that's relieved to spend less time and effort on their accounting.
2. Josie Maran
— Tell a Real Story
Every customer, whether they're buying accounting software or face cream, is the hero of their own personal story. We connect immediately through stories and they're one of the most powerful ways of resonating with your audience.
You might never consider threading a personal story into your product or service video. In this unique example, Josie Maran combines her own anecdotes with explanations of what her pure argan milk does, how it works and examples of how to use it.
It adds up to a comprehensive video that tells customers almost everything they need to know before buying. Most importantly, it gives them a story to relate to that ties into their own narrative and how they want to be perceived: as youthful, healthy and content. Even for B2B industries, this kind of aspirational storytelling can tap into the deepest desires of your audience.
3. InVision: Design Disruptors
You may see this video as a bit of an anomaly, because it pushes at the limits of product videos and, as such, opens up all sorts of opportunities.
InVision, a prototyping, collaboration, and workflow platform wants to empower designers -- their primary users. Much of their content strategy is bent on this mission. InVision launched a documentary on the role of design in the modern business.
Design Disruptors looked at how 15 top businesses prioritized design in their products and overall user experience. Unlike traditional product videos, Design Disruptors was shown in cinemas and on Netflix. And unlike traditional product videos, Design Disruptors never actually promoted the product. The goal was bigger than the product.
"We're trying to bring attention to the increased importance of design in a company's success," explains David Malpass, InVision's vice president of marketing. "A lot of our work is based on doing things that'll create a positive effect on the design community and that will elevate the role of the designer within their organization."
4. Google
— Embrace Honesty & Emotion
At first glance this doesn't look much like a service video. That's because, although Google is advertising their AdSense program, they focus first and foremost on their customers.
Yes, this is a service video with a difference. Instead of highlighting the ins-and-outs of the service itself, it's built from testimonials and client stories. Google AdSense makes it easy to earn money doing what you love, and it's communicated here with authenticity and subtle emotion.
In just over a minute, this video explains the key benefits you need to know as a small business — nevermind every little feature or detail. And because there's plenty of footage of AdSense customers sanding, peeling, playing, eating, there's the implicit suggestion that this service takes you further from your computer and closer to your passion: your work.
5. Saddleback Leather
— Explain How to Use Your Product
Before your potential customers buy, they want an idea of how smooth and seamless your product or service will be when they come to using it. A video that gives simple instructions for use is an invaluable tool on the way to sale.
To make happy customers you need to set realistic expectations. Be upfront with leads about how they can use your product or service and what they should expect it to achieve for them. In this super-simple video, leather goods makers Saddleback Leather give an honest overview of how their satchel bag wears and the different ways it can be used.
Even if you have a complex product or service, filming someone as they use it can do a lot to alleviate customer concerns. The authenticity on display in this video allows Saddleback Leather to build trust in their audience above and beyond less candid competitors.
6. Figma
—

Show Your Service in Action

The best way to reassure your potential customers that you can do what you say you do? Give them a glimpse of your product or service in action.

Figma is a collaborative design tool that allows teams to work on projects simultaneously, anywhere and anytime. In this video the company combines footage of the tool in action with their target audience using it. It's a crystal clear way to illustrate how this SaaS offering translates into less hassle and fewer headaches for their customers.

You see the interface being designed in realtime, just as those using Figma would do. By introducing three actors who are more productive thanks to the product, all key personas — designers, developers and software engineers — are represented in the video.
7. DPD
— Answer Common Questions
If your leads are watching a product or service video then they're probably weighing you and your competitors up. At this stage you need to answer your audience's most common questions, which is exactly what delivery company DPD do here.
DPD aren't the cheapest couriers on the market — but they're renowned for leading the way in logistical technologies and great service. The clear narration in this animation explains how their Pickup service works for both clients and customers through concise, straightforward information. It's simple but it works.
With a reassuring walkthrough of their service, DPD manage to answer every question a client might have at this stage in the marketing funnel. Plus, an endearing animation and voiceover style weaves in those hard-sell messages completely under the radar.
8. Dyson
— Include a Case Study
Ever thought about combining a product video with a case study? It works flawlessly here, as Dyson promote their Airblade hand dryer through a hybrid video that revolves around a client success story while also showing off what the product does.
We know that case studies build trust. That's why Dyson created this video, to go beyond a piece of content coldly listing features. Instead, they tap into the problems their product solves — architect and general manager alike drop in key terms like functional, elegant, hygienic and user-friendly as if by magic.
Technical footage combines with testimonials to paint a comprehensive picture of how the product works. It's a fresh approach that has all the gravitas of a case study plus the authenticity of real people being interviewed on the fly.
Round-up: Showcase Your Benefits with Product and Service Videos
Those were 8 of the best product and service videos we've ever seen, along with the key principles to follow when creating your own.
As we've seen, effective video content at this stage of the marketing funnel — in fact, at all stages of the funnel — needs to resonate deeply with your target audience. You won't be able to create a strong value proposition until you understand the benefits they care about most and what else the market is offering them.
That's why a solid strategy is the first and most vital part of any video project, allowing you to create effective content that guides leads all the way to the bottom of the funnel and beyond.
---

Written by Lydia Cockerham
Subscribe to video insights
Join 1,000 comms experts from brands like Boots, Experian & JCB and sign up for our latest posts.