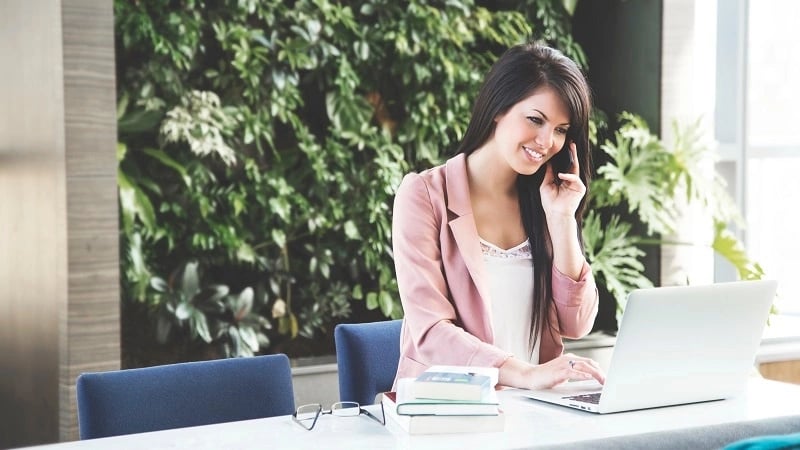 11 September 2016
Video production tips and best practices
How to Create Convincing Case Study Videos [Free Guide]
Creating convincing case study videos is about proving to your audience that you can solve their problems. Here's how to do it in 7 simple steps.
Case study videos are a powerful way to demonstrate how much value your brand will bring to a prospective customer. Using stories from real customers you can create compelling content that convinces you audience to take action.
To watch some example case study videos we've created for our clients: click here!
Download our guide to learn how to research, plan and create captivating customer case study videos that will inform, educate and inspire your audience to take action.
Video is ideal for case studies because it brings out the authentic emotion in your interviewees in a way that no other medium can. You can communicate all the logical reasoning of a text-based case study alongside the sincere human feeling necessary to guide a lead towards sale.
The process of planning and producing video is subtly different each time. Each case study is unique, because each of your customers is unique.
Luckily, there are some general guidelines that should always be followed when creating video success stories.
We've put together a Straightforward Guide to Case Study Video to lead you through the 11 key steps to creating case study videos that build trust, convert leads and close sales. Keep scrolling for an overview of its contents, or just click the button below to download it now.
7 Simple Steps to Creating Convincing Case Study Videos
1. Set Clear, Specific Goals
The first step to getting what you want from case study video is deciding what success looks like. Set some clear and achievable objectives that tie into your wider business goals.
Most likely you'll want to use your video case studies to help close sales, convert leads and make your sales team a bit more smiley.
But tweak your goals based on whatever specific target you want to achieve (and make them specific). This way you'll be more likely to hit your target, prove that you hit it, and ask for more money to hit it again in the future.
Free resource: You can use our Video Objectives Template to help you set video goals.
2. Decide on Your Target Audience

How can you create a successful case study without knowing who you're trying to convince?
You can't.
So it's vital that you narrow down which buyer persona your video is targeted at before jumping any further. This might seem like a simple step, but you'd be surprised how many smart people forget it.
Remember: if you try to appeal to everyone you'll end up appealing to no-one. It's simply not possible to speak effectively to all your diverse target audiences in one case study, so go ahead and just choose one.
3. Find the Problem, Solution, and Your Message
Do you know your target audience's biggest problem and how you solve it?
It's time to identify it. Because this is the cornerstone of your case study video. It's the thing that will prove to viewers you've solved their issues before for others and convince them that you can help them too.
Whatever that core problem is, it'll also become the core message of your video.
This is the major reason why your target audience buy from you. So it needs to be focused on throughout your case study, both in the interview questions and the story (more on that in a second).
4. Choose the Right Client & Get Them Onboard
Now it's time to get down to details. You know which buyer persona your client will need to belong to, but you still need to ask a real client to be involved in your case study video.
It begins with a screening process. You should go through all of your customers and narrow them down based on the target audience/buyer persona they belong to (this will most likely involve job titles and industries), and their ability give a set of compelling answers on camera.
A good rule of thumb: the more similar your chosen client is to the audience of your video, the better. That way viewers will identify with your client more readily, making them more likely to be swayed by your case study.
When it comes to asking your client to be interviewed, it's important to ease any concerns they may have. Be upfront yet gracious. Negotiating 101: the more issues of theirs you alleviate, the more likely they'll be to say yes.
5. Craft the Story Through the Right Questions
All great case studies rest on a compelling story. To extract that story from your client, it's necessary to have some sort of informal pre-interview chat with them to talk through their experiences (and their suitability as case study subject).
Next, the story must be constructed from your client's background, their core problem and their experiences with your product or service. The best structure to follow is the classic 4-part format:
the situation,
the problem,
the solution,
the outcome.
But how do you get your client to tell that story in a natural way? Through the right interview questions.
These questions should set your interviewees up so that they reveal the story and message of the case study authentically through their answers. Make sure they're open-ended, rather than yes/no, to get the most interesting responses.
6. Create the Visual Style
Video is a unique medium. It allows you to express your case study through visuals and sound as well as words.
This is a powerful opportunity, and you should take advantage of using colour, editing and music to reinforce the story you're telling and the brands you're representing.
Good case study videos have a good production value, which subtly confirms that you care about your client and their story. The best videos intersperse their interviews with supplementary footage (also known as B-roll) to keep viewers engaged.
An experienced video agency will help you create the right visual style for your brand before filming, on the shoot itself, and afterwards. In fact, they should support and advise you through the entire case study video process (like us!).
7. Get Your Case Study Out There
Planning and production aren't the only steps to an effective case study video. You also need to create a marketing strategy for how and where it will be used.
Your case study can be distributed in an almost limitless number of places. This plan should be based on your original objectives and your target audience. Some good general uses for your video include putting it on your website, using it video marketing, and showing it during sales pitches.
And don't forget to include a specific Call-to-Action if you want your audience to take action after watching your video (you most likely do).
Round-Up: Plan for Case Study Success
Follow these steps and you'll be well on your way to creating effective case study videos.
But I'd be lying if I said there isn't more to it than that. There are plenty of other considerations to keep in mind when creating your video, and useful advice that can be invaluable (especially if you're new to the whole process).
Our Straightforward Guide to Case Study Videos will lead you through this process in much more detail, with examples, tips and tricks. Download it for free now to learn the 11 key steps to creating convincing & compelling case study videos that build trust, convert leads and close sales.

Written by Lydia Cockerham Copywriter for Skeleton — a full-service video production agency that specialises in producing creative videos & campaigns that get real results.