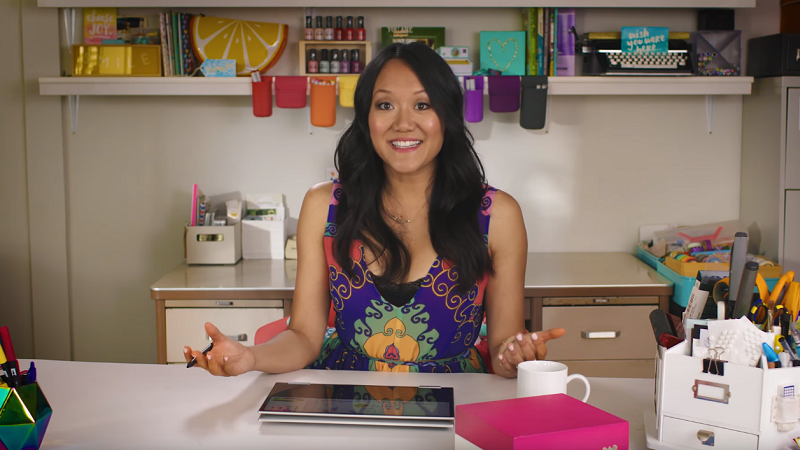 25 September 2017
Video inspiration
8 Practical Examples of Educational Video Marketing that Delight Leads
Your audience is searching right now for answers to their questions. Here are 8 examples of educational videos to position your brand as a trusted authority.
Ever wanted to find out the airspeed velocity of an unladen swallow?
When we want to know something these days, it's easier than ever to jump on Google and get the answer within a matter of seconds.
Not only is this is a great thing for us as curious people — it's great for us as marketers.
Your leads are searching right now for answers to their questions, and if you can provide them with the information they're looking for they won't soon forget it. Truly helpful content is one of the best ways to form a connection with your target audience and build trust in your brand.
Which brings us onto educational video marketing.
Educational videos, also known as 'how to' videos, are a quick and simple way for your potential customers to gain valuable information. Video encourages learning, memory and comprehension, and is easily spread through search engines and social media — exactly where your audience are asking their questions.
Here are 8 examples of educational video marketing that will inspire you to use your brand expertise to teach your target audience (you might even learn something new too!).
Video Content Marketing Strategy Template
Step away from confused, ad hoc projects. Create more strategic and effective video content.
Download our simple template for the planning framework you need to integrate video into your content marketing strategy.
What Makes a Great Educational Video?
So what does it take to make a powerful piece of educational video marketing? And what exactly is so great about the videos I've picked below?
An ideal example will meet the following criteria:
1. It answers your audience's question.
When your audience are looking for information, it's your job to give it to them. This is your chance to help leads with advice and answers when they're straight up asking to be helped.
2. It builds trust in your brand's authority.
Educational videos help to posittion your brand as an authority, a source of free, useful knowledge, and a reliable name. You're teaching, not selling — and that makes leads trust you.
3. It takes the pain out of a complex topic.
Even if they cover a difficult subject, great educational videos should never feel too complicated. Take what may be a complex B2B idea and boil it down to something clear and accessible.
3. It encourages leads to find out more.
Once you've taught a lead something new, they'll start to wonder what else you can teach them. Your educational video marketing should pique your audience's interest and curiosity.
5. It can work anywhere in the marketing funnel.
Although we generally mention them at the awareness stage of the funnel, when your audience are first educating themselves, truly excellent educational videos are almost infinitely flexible. Use them to engage leads, prove your expertise to prospects and keep customers informed.
8 Genuinely Helpful Educational Videos Used by Brands to Engage, Educate and Build Trust in their Audience
1. Hootsuite: How to Run Your First Facebook Live
As marketers, we all need to know how to do a million things. Hootsuite understand their target audience inside and out and have created a series of snappy social videos to give them the confidence they need to conquer the marketing world.
We have an aspirational sort of 'how to' video here. It simplifies a process a lot of Hootsuite's leads want to get right, offering plenty of useful tips in small, digestible chunks. It's short, upbeat, fast-moving, and easy to follow.
This is a great example because it doesn't even mention what Hootsuite does. Barring a link and a call-to-action at the end, it's entirely focused on giving viewers useful and engaging information. There's nothing salesy in there; Hootsuite are setting themselves up as a source of useful information, and letting the video drive relevant traffic to their website.
2. Lenovo: Create a Custom T-Shirt with Amy Tangerine
Here's an effective educational video that's also a great example of influencer marketing. While it's a quick and useful guide for creatives, it's also refreshingly upfront about its link to Lenovo.
Here the company has created a more traditional tutorial that leans on the expertise of celebrity crafter and Instagram favourite Amy Tangerine. It's live action video set in a cheery workshop environment, taking a traditional crafty activity and giving it a tech twist. It's a very soft-sell on what a lot of creative types might otherwise see as an inaccessible part of their work.
Most importantly, it makes no bones about the fact that it's promoting a Lenovo product, albeit in a valuable way. There's transparency there, and Lenovo is leveraging the trust that Amy Tangerine has in her brand to boost its own reputation in arty circles.
3. HubSpot: How to Use Instagram Stories for Business
HubSpot always produce clean and polished educational videos, complete with friendly presenters and useful clips showing you how to do what they explain. Here's just one.
Probably the most effective part of all HubSpot's vast educational video catalogue is the way it puts a trustworthy face on a huge, multi-faceted brand. Even if you feel overwhelmed by the complexity of HubSpot, it's hard not to feel connected to this warm human being giving you useful advice in such a confident manner.
And it's not just the advice, but the way it's presented too. The information is broken down into manageable chunks, simplifying what can seem like a complicated job for viewers looking to improve their video marketing techniques.
4. Moz: How to Research the Path to Customer Purchase
Moz's Whiteboard Friday series of educational videos has, for over a decade, been giving weekly advice on SEO and content marketing to viewers around the world.
In part thanks to these videos — as one element in a strong and cohesive content marketing strategy — the brand has become one of the top global authorities on SEO. Each week leads and customers tune in to learn new tips, tricks and tools to help them do their jobs better.
It's not hard to understand the success of the series. These are very high-quality pieces of video content, offering a world of expert guidance that often doesn't come free. By so regularly and reliably committing to educate their audience, Moz become a source people return to time after time for actionable advice in their industry.
5. Seattle Coffee Gear: How to Make the Easiest Mocha Ever
Seattle Coffee Gear, an American coffee company based in... Seattle, has an entire YouTube channel full of useful and informative videos that show people how to make delicious drinks.
The brand has done a great job of optimising their content so that it ranks on YouTube. For example, this video comes up in the top 3 results for the phrase 'how to make a mocha'. They're positioning themselves right in front of potential customers who might want to buy a beans or a coffee machine further down the line — but who want to make a certain drink right now.
Their videos are simple and no-nonsense, showing you how to get the job done with minimal fuss. This type of content isn't going to win any awards, but it's highly effective at giving your audience what they want and building up awareness, trust and likeability in your brand.
6. Backlinko: How to Rank #1 in YouTube
Brian Dean, the guy behind the hugely successful blog and consultancy Backlinko, clearly knows what he's talking about. In his YouTube videos he teaches his audience of SEO strategists, content marketers and small business owners alike to use SEO to support their brands.
Brian launches this video by outlining exactly what he'll teach you to do in 5 easy steps, before moving on to a personal story about his own failures. There's relatability — he's been where you are, which means you can get where he is. At nearly 11 minutes, the video's relatively long, but because every moment is stuffed with useful tips it doesn't feel like it.
What this example gets really right is storytelling. It's an exercise in how to grab and keep attention: start off with offering viewers something they need, build up a relatable narrative, then give your audience what you promised before closing off with a call to action.
7. Volvo Trucks: 3 Ways to Save Fuel Before Turning Ignition
Volvo Trucks produce some excellent videos throughout the funnel, including their simple 'how to' videos which answer common trucking questions.
Not many videos can show you how to improve truck fuel efficiency in 30 seconds, but this example does the trick. It's perfect for use on social because it's so short and snappy, it has subtitles rather than a voiceover, and quick video footage supports each of its three points.
Here the business is solving people's problems before they're even thinking about buying a Volvo truck. But by making potential customers take notice of them early at the awareness stage of the funnel, they're setting themselves up for more of a chance to communicate the right marketing messages throughout the whole buyer's journey.
8. Google: 5 Common Mistakes in SEO
Google are obviously already seen as authority #1 in the worldwide tech sector. In order to maintain that crown, they create lots of informative video content to answer leads' questions.
If there's any brand that doesn't need to establish itself as a thought leader, it's Google. But they can't rest on their laurels either. Showing their expertise, and using it to help leads and customers do a better job online, is a core part of their video content marketing strategy.
The simplicity of these videos might surprise you, especially coming from Google. But despite the slightly novice look, the information you'll get in these videos is second to none. It's obvious from how clearly some fairly complex topics are explained here that Google know exactly what they're talking about. It's hard not to respect that knowledge and want to find out more.
Round-up: Grow Your Brand Authority with Educational Video Marketing
Those were 8 powerful examples of educational video marketing that give their audience useful information while also building trust in their brand.
Your own audience is looking for answers too, so think of how you can embrace the expertise in your business to teach them something new, help them learn a new skill, or enable them to be more effective at work.
No matter how you decide to use educational or 'how to' videos in your wider content marketing, make sure there's a strategy behind it all. This should combine content at all stages of the marketing funnel to create a path of valuable videos guiding leads every step of the way to sale.
---

Written by Lydia Cockerham
Subscribe to video insights
Join 1,000 comms experts from brands like Boots, Experian & JCB and sign up for our latest posts.