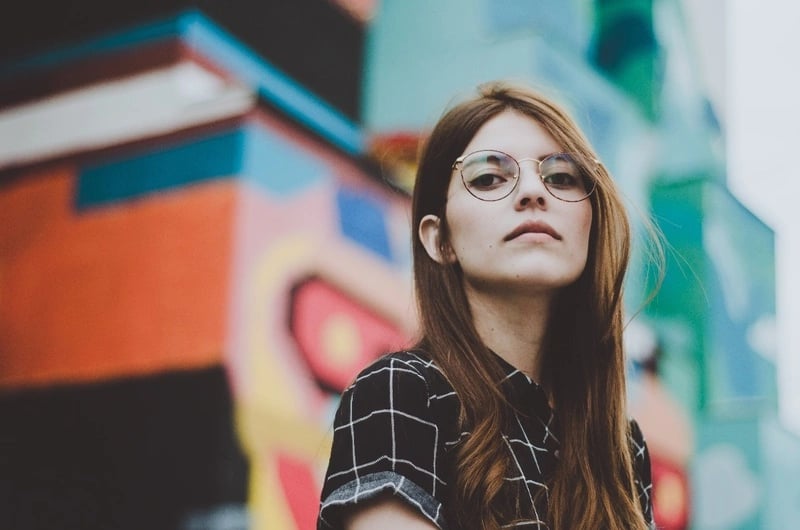 23 November 2022
Video production tips and best practices
How has B2B SaaS buyer behaviour changed in 2022?
We read several recent reports on B2B buyer behaviour, so you don't have to. Find out what matters most to those making a SaaS purchase right now and what to look out for in the new year.
What matters most to decision-makers when making a SaaS purchase in 2022? And what B2B industry trends should we keep an eye on in 2023? Let's dig into what we've found.
Key findings:
Millennial b2b buyers have come of age
By the last count, 73% of those who participate in doing B2B buyer research and making the last decision are millennials, and more than half of them are sole B2B decision-makers. But why is this so important to know?
Well, millennials are bound to bring their consumer habits into the business as they differ in the ways they go about research, vendor qualification and purchasing.
If you're looking to engage, market or sell to this growing segment of B2B decision-makers and influencers in 2023, it's time to gain a solid grasp of their behaviours, influences, and attitudes.


By the time they reach out, they're already halfway there
Unsurprisingly, 90% of B2B customers start their B2B buying journey with an online search. In fact, B2B buyers are more than halfway (57%) through the decision process when they finally get in touch with a potential vendor.
More than that, before contacting a salesperson, an average of 41% of B2B buyers always read at least 3 pieces of content. And almost 70% of B2B buyers stated that they find and digest content directly from a vendor's website.
The B2B buyer journey in 2022
When asked 'What was your timeline for taking the following steps in your buying process?" the 340 B2B executives that responded to Demand Gen Report's 2022 B2B Buyer Behavior Survey said this:
Selling to the new generation of B2B buyers means you need to adhere to their specific buying processes. Survey respondents also indicated that the newly added processes to their buyers' journeys include:
Using more sources to research and evaluate purchases (32%)
Spending more time using social media to research vendors and solutions (31%)
Increasing the number of team members involved in the purchase process (31%)
Relying more on peer recommendations/review websites (29%)
Conducting a more detailed ROI analysis before making a final decision (29%)

Additionally, they said the top-five factors they look for when researching and evaluating

solution providers include:
Pricing (82%)
Reviews (56%)
Features/functionality (54%)
Experience with/knowledge of the industry (53%)
Deployment time/ease of use (50%).


They're increasingly seeking social responsibility
According to a Salesforce report, 68% of business buyers require brands to understand their personal needs and wants before making a buying decision. But another major shift is that social responsibility now plays an important role in the buyer-vendor relationship.
In fact, 84% say that a vendor's corporate social responsibility values, such as equality, sustainability, and community giving are important to their organisation's purchasing decisions.

Vendors whose values are not aligned may very well struggle to be considered, since 79% of business decision-makers say that they are 'very or somewhat likely' to stop purchasing from a vendor if they made a business decision that conflicted with their values.
This trend is even more true with IT decision-makers. A whopping 90% of them say a vendor's corporate social responsibility is important to the decision-making process.
They struggle to make decisions
6 in 10 business decision-makers say they're experiencing 'decision paralysis', citing a lack of data and insights, and lengthy timelines.
33% of business decision makers say they don't have the proper tools to gain insights and 32% say they have more data than they know how to process.
As a result, 67% of business decision makers say purchasing decisions take more time to make, with 78% indicating the purchase process takes three or more months.
They're embracing AI
While many have been slow to adapt to AI (probably thanks to creepy sci-fi plots in pop culture), business decision-makers feel that Artificial Intelligence, Machine Learning, and Automation are becoming increasingly indispensable to business decision-making.
Cloud services, data management, and cybersecurity do remain top priority purchases for B2B organisations. Still, 47% of business decision-makers say AI, ML, and automation are very important to their future. And 55% said their organisation increased their usage of AI, ML, and automation tools for decision-making during the pandemic.
So, what does this mean for SaaS vendors? Well, 62% of business decision-makers said they're more likely to purchase from a vendor that incorporates AI or ML elements in their offering. And 74% revealed they plan to increase investment in AI, ML, and automation over the next five years.
Half of them are bored by B2B Marketing
Apparently, 48% of B2B purchase decision-makers find B2B advertising boring. And 82% wish that B2B advertising had the format associated with B2C advertising.
The most striking find? A whopping 81% of business buyers believe they'd make better decisions if B2B advertising did a better job of engaging them.
So the question is... is the definition between B2C and B2B becoming obsolete?
Yes, we act differently when choosing a software vendor for the next five years to support our digital transformation goals than we do when choosing which trainers to buy to support our exercise goals.
But there is so much that B2B marketers can learn from B2C to create special bonds with their customers and help them make their business more sustainable and efficient.
Finally, They're convinced by video
According to a recent study from HubSpot, video marketing is a top priority for B2B businesses.
Not much of a surprise, since 96% of viewers report watching explainer videos to learn more about products and services and 78% of viewers say they've been convinced to purchase software based on video.
Explainers are bite-sized animated videos, 3D videos, or live-action videos that turn complex ideas into easy-to-digest entertainment pieces for your ideal audience.
It's known that viewers retain 95% of a message when they watch it in a video compared to 10% when reading it in text, a mind-melting half a billion people watch videos on social media every day, and it's estimated that video traffic represents 82% of all consumer online traffic.
Video makes information easier to understand and remember. It's because your visual system activates over half of your brain, helping you to grasp concepts and data more easily. No surprise, then, that explainers are the most popular type of video.
And because of the diverse nature of video content, there are endless ways to clearly explain your message to your audience.
Here are some more big numbers from the report:
86% of businesses use video as a part of their marketing strategy

87% of video marketers claim that video offers a positive ROI.

86% of video marketers argue that video is an effective way to generate leads.

81% of marketers believe that video has a positive impact on sales.

94% of marketers claim that video helps clients better understand their product or service (such as explainer videos).

54% of viewers report they want to see more videos from businesses they follow.

Here's an example of a SaaS explainer video that Skeleton created for Box Sign:
About Skeleton
Skeleton is an award-winning video production company that helps SaaS businesses understand their audiences, win their attention, inspire them to take action, and deliver results.

Written by Emily Malone Marketing Manager for Skeleton — a full-service video production agency that specialises in producing creative videos & campaigns that get real results.