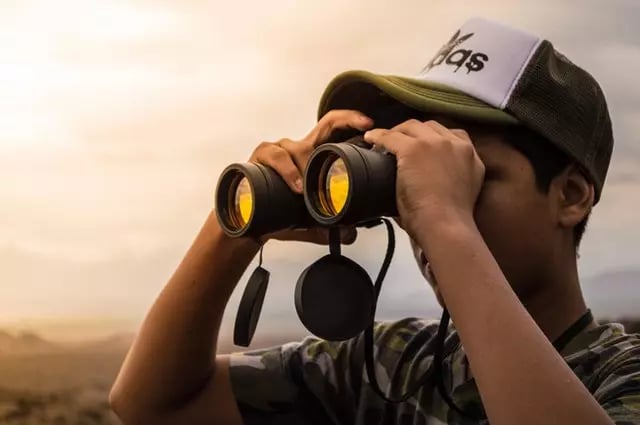 18 April 2019
Video production tips and best practices
How To Find The Best Explainer Video Company
Finding the best explainer video production companies isn't easy. At Skeleton, we've put together a helpful guide as to what you should be looking out for.
Finding the best explainer video production companies isn't easy. With thousands of agencies to choose between, it's difficult to know where to start, particularly when it is your first video project.
To help make this process easier, the team at Skeleton has developed a checklist of points to cover when you are looking for an explainer video production company.
Whether you are looking for explainer video production in London, New York or Singapore this information will help you make a better and more informed choice.
Review the company
When taking a look at potential explainer companies, you want to take an in-depth look at their business as a whole. Things such as their existing portfolio, their experience and their overall process.
Their Offering
What are the company actually offering? Some video agencies may only offer the basics, so just the actual explainer video. Other companies may offer additional services on top of this such as content strategy and marketing.
At Skeleton we are a full-service agency, meaning we won't just make you an explainer video, we'll also help you strategically structure your content so your explainer reaches the right people. Additionally, we can help with video advertising, distribution, and social media optimisation.
When it comes to explainer video production, you want to be sure that your final video will be an excellent asset to your company, as explainer videos often are, and that you will get the most out of it.
Their Portfolio
The company's portfolio should be the first thing you look at when considering working with them. This will give you a good idea of how their final work looks, and the types of clients they have worked with in the past.
You want to be sure they are very creative and aren't just recycling ideas for each explainer video. Ideally, they will have a range of production experience, working with different industries, businesses and products. It's always great to see if they have done work in your industry too, as this experience may help towards the production of an explainer video for you.
Explainers aren't just about visuals, so you also want to evaluate the storytelling happening in the video and the quality of the voiceover and music. Well placed sound effects, along with a professional voice over can really add a lot to an explainer especially if the topic is complex.
A professional showreel is always a good place to start. You can get an overview on the company's work, including some of the industries they have worked in. Here's Skeleton's!
Their Experience
Experience is very important when it comes to explainer video production. Although the whole point of explainers is to be simple, the process of creating them can be complicated. They have to sell without selling, tell a story and create empathy in your customers, which isn't an easy feat.
This is why the company's experience level is key - you want to be sure they have experience with explainers and know what they are doing what it comes to yours.
As with their portfolio, you want them to have worked with a wide range of clients, as well as hopefully producing content for your industry. Even better if they've already created an explainer which relates to your business.
Do they have a tried and tested process?
Process and experience work hand in hand. The best explainer video production companies have a tried and tested process which they have developed over a number of years.
Having this process in place means the company are more likely to meet deadlines, stick to budget and communicate with you effectively.
On top of this, having a process you can take a look at will help you understand how the company will help your brand get the results you want.
The Creative Process
Pitching
When deciding on an explainer video company, you will probably contact several of your favourites and ask them to do a pitch. This is where you can really get to know the company and see if they understand what you want, and how they will go about doing it.
You can get a lot of information about an explainer video production company from the way they pitch to you. They should be pitching strong creative ideas. If they expect you to do this, then this could well be a big red flag.
The best explainer video companies will ask for brand guidelines, to ensure right from the pitch they understand your brand and how the content should look. This also gives you an idea of how your brand will be represented, and how they will create a balance between connecting with your audience and selling your brand.
Understanding
When it comes to explainer video production understanding your audience is crucial. Explainers often address the viewers problems directly, and therefore a very clear understanding of who the video is for is key.
In addition to this, the company should understand the needs of your business. If they pitch something which completely misses the mark in regards to your brief and budget, you know that you're not on the same page when it comes down to the project.
For example, this explainer for Western Power works so well because there is a clear understanding of the target audience - children.
Attitude
Despite all the points above, if the company has a bad attitude, this most likely won't work out in their favour.
You want them to be passionate about your brand, and excited about creating an explainer for you. If they love working on the project, then you can expect higher quality content and better results. When someone is passionate about a project, this will always shine through in the final results.
Does their reputation precede them? In the age of the internet, it's very easy to find reviews for specific companies so you can see what other people think of them. Alongside this, check on social media, such as LinkedIn, to see if you have any mutual friends or acquaintances. If you do, it's worth asking around and seeing if these people have worked with the company, and how they found it.
Are they a good fit?
This might sound daft, but it's really important. You need to make sure the company is the right fit for you. This can be simple things like whether or not they give off the right vibe, and if you feel like their culture fits with yours.
The better the fit, the more likely you are to get a stunning explainer, and who knows what projects you will get to work on together in the future.
About Skeleton
Are you looking for a explainer video company? Perhaps Skeleton can help! We are a full-service video production agency, with specialists in a variety of styles, and would be eager to learn about your needs and vision. To learn more about us simply click here. You can watch some of our latest work, and request a quote should you wish.
Written by Jess Percival Copywriter for Skeleton — a full-service video production agency that specialises in producing creative videos & campaigns that get real results.