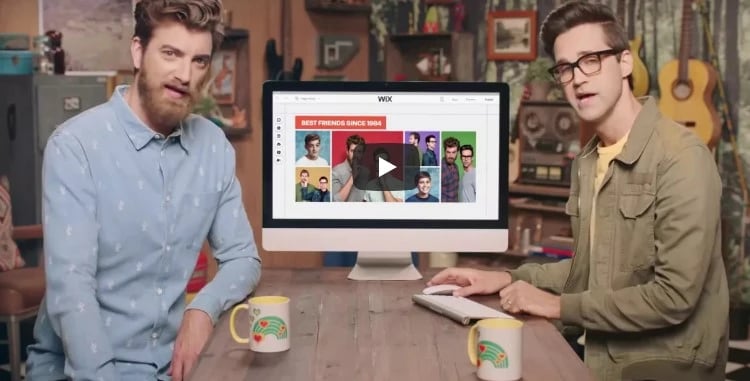 9 April 2019
Video production tips and best practices
How Your Business Can Use Professional Explainer Videos To Increase Sales
Explainer videos can be an excellent way to increase sales. From sales pitches to trade shows, and to demonstrate products or processes - explainer videos can do it all. Continue reading to find out more about how you can use an explainer video to increase sales for your business.
Explainer videos can be a powerful form of content marketing for businesses and brands, helping them to communicate their messaging in an easy to understand and succinct way, and by doing so drive lead generation and sales.
They can be used in a variety of ways to persuade and influence an audience at key moments of the customer's journey.
What are the main applications?
The following applications demonstrate just how versatile such a video produced by an explainer video company can be:
Brand
An explainer video can be used to communicate the value proposition of a business or brand. Typically this is achieved by a two-part story structure. The first is demonstrating an understanding of the prospect's problems/ challenges. The second being how the brand can solve these problems with its products or services.
Creating an emotional response from your audience by identifying their issues, and showing that you understand them can lead to further brand loyalty and a stronger connection with your customers.
Product
Many businesses sell more than one product. For this reason, it is sometimes sensible to create a range of web explainer videos, one for each product.
One of the possible advantages of this is that you can tailor each product's explainer video to the target audience. This allows you to identify more accurate problems, and therefore, more effectively solve them with your product.
This explainer for a new internet browser, Brave, has a clear audience in mind - people who are fed up with their current browser, and want something more clean-cut.
Brave - Product Explainer
Process
Explainer video production can also be used to communicate a complex process.
The visual nature of an explainer video enables marketers and communication professionals to simplify the process and make it easier to understand.
If customers don't understand the value of your process and why it is in place, or why it needs to be complex, this may put them off. Explainer videos can communicate this efficiently, so your customers understand your process far better.
Idea
Communicating a "big idea" can sometimes be challenging. That's why some businesses and brands use explainer videos to do so.
Explainer videos can give you the power to visualise your ideas, even if you currently have nothing physical to present to your audience.
Luggage solutions company Optimus utilised a live-action explainer video to encourage donations to their crowdfunding drive to fund their new range of luggage. The video is intended to be relatable to those who travel frequently and adds in a dash of humour to additionally engage the viewer.
Optimus - Idea Explainer
Where can they be used?
For most marketing and communications professionals, the use of explainer videos is limited to company websites and their landing pages.
But in reality, the potential use of an explainer video can be so much wider than this. They can be used through a wide range of distribution channels, which really helps to justify the cost of an explainer video production:
Sales pitches
Pitching a product or service to a new potential client can be challenging and nerve-racking.
As a salesperson, you want to get things right, and that's where an explainer video can help.
They are a great way to begin your sales pitch - enabling you to deliver your proposition in an easy to understand and succinct way, every time.
Explainer videos can also add more depth to your pitch, especially if your product is intangible or too small to be seen by the naked eye.
Trade shows
If your business or brand exhibits at trade shows, you'll be well aware of how important it is to stand out from the competition and capture the attention of attendees.
An eye-catching explainer video can be an effective way to achieve this. You can use one to communicate your offering using a looping explainer video.
As explainer videos are already short by nature, around 90 seconds, potential customers at a trade show can quickly understand your business and your offering.
NB: Most tradeshow content has to be played without the sound on, so your explainer video will need to have a text-based narrative or subtitles.
Telit - Tradeshow Video
This explainer video was used by Telit, who offer intelligent digital systems for businesses, at a trade show. As most of what Telit do is not visible to the human eye, this video used stylised elements to represent their work. The video has no voiceover, and relies on imagery and occasionally text, in order to draw the viewer in.
Email signatures
In all likelihood, you and your colleagues send a LOT of emails to customers every day.
Hundreds if not thousands of them in fact. If you are savvy, you will use this free form of distribution to communicate the value proposition of your product or service using an explainer video.
To do so, you will need to create a thumbnail image of your explainer video and insert this as part of your email signature.
The video itself will need to be hosted on a website landing page or hosting platform such as Wistia. This way, you can share your video in each and every email, without needing to attach a large video file.
Paid adverts on social media
Gone are the days or boring social media text ads. Now you can advertise on the major social media channels using the power of video too!
LinkedIn, Facebook, Twitter, Instagram and YouTube, to name but a few, all now have video advertising opportunities you should be considering.
Just like other PPC campaigns, these video ads can be very targeted, and enable you to reach your target customers efficiently and effectively. For example, you can segment your campaign by demographics, location and interests.
With many different advertising formats and specifications available on these channels - differentiated principally by their aspect ratio and potential video duration - you will need to plan in advance which channels your explainer video (or a cut-down edit of it) would be best distributed through, and brief your explainer video company accordingly.
This could include adding subtitles for sites like Facebook, where over 80% of video is watched without audio.
A professional explainer video company can sometimes offer additional services to help you make the most of social media advertising. Here at Skeleton, we pride ourselves on being a full-service agency, so not only can we create your explainer video, but we also offer video marketing and video strategy for your business or brand.
Wix - YouTube video advert
This explainer from DIY website company Wix was played across YouTube advertising. They doubled up on this ad by including 2 popular YouTubers as their hosts, Rhett and Link. Wix decided to incorporate a variety of influential people from the platform for their explainer ads being aired on YouTube, making the ads more relatable for the audience.
Summary
So there you have it, a few of the many ways in which you can use explainer videos to great effect and drive sales for your business or brand. If you are interested to produce one of your own simply contact Skeleton, and take a look at our latest explainer video production work.
Written by Jess Percival Copywriter for Skeleton — a full-service video production agency that specialises in producing creative videos & campaigns that get real results.