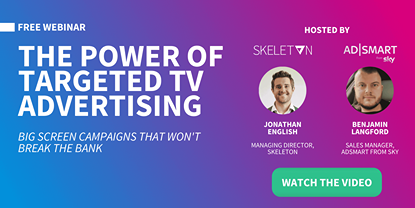 27 May 2020
Video tips
The Power of Targeted TV Advertising [Webinar]
Ever thought TV advertising was out of your budget? think again! Check out our latest webinar with Adsmart from Sky where we discuss the options open to advertisers!
Subscribe to video insights
Join 1,000 comms experts from brands like Boots, Experian & JCB and sign up for our latest posts.