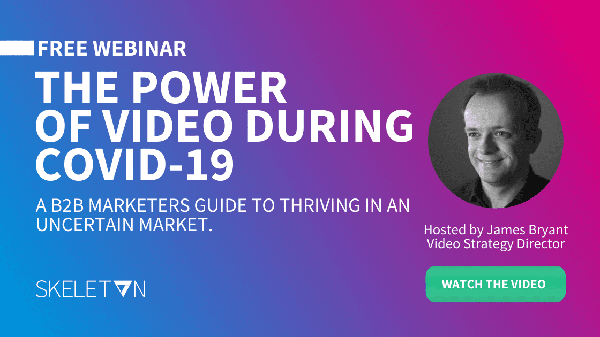 1 May 2020
Video tips
The Power of Video During Covid-19 [Webinar]
Looking for ways you can use video during Covid-19? Check out the replay of our webinar on that exact topic, hosted by our Video Strategy Director, James, on our blog!
Subscribe to video insights
Join 1,000 comms experts from brands like Boots, Experian & JCB and sign up for our latest posts.