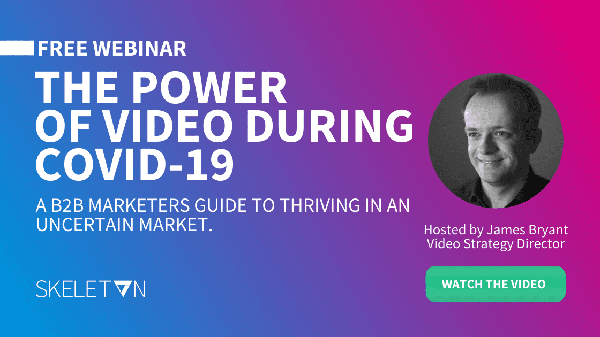 30 April 2020
Video tips
The Power of Video During Covid-19 [Webinar]
Looking for ways you can use video during Covid-19? Check out the replay of our webinar on that exact topic, hosted by our Video Strategy Director, James, on our blog!
About Skeleton
Skeleton is an award-winning video production company that helps brands understand their audiences, win their attention, inspire them to take action, and deliver results.
Find out more
Get weekly insights
Join thousands of marketing experts from world-famous businesses such as Amazon, Samsung and Airbus and add yourself to Skeleton's newsletter list.