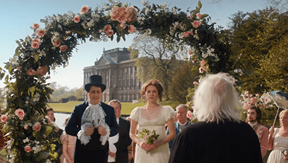 5 October 2017
Video Worth Sharing
Stranger than Fiction ft. Sainsbury's, Warburtons, Audible
The real world is a hundred times stranger than even the most outrageous story. These videos use a blend of fact and fiction to promote their brand values.
Subscribe to video insights
Join 1,000 comms experts from brands like Boots, Experian & JCB and sign up for our latest posts.