Explainer videos have become a cornerstone of online marketing, and for good reason. A study from Wyzowl shows that 96% of folks have watched an explainer video to learn more about a product or service. So it's clear these videos aren't just popular, they're effective, too.

But who's making all these fantastic videos? The truth is, there's a multitude of amazing production companies out there, particularly in the USA. We're talking industry heavyweights that have been churning out top-notch content for years. They're using their talents to bring concepts to life, to clarify complex ideas, and to turn prospective buyers into satisfied customers.

In fact, the video marketing industry in the US is on fire. It's expected to reach a staggering $7 billion by 2024 according to Grand View Research. That's a whole lot of videos. But not all explainer videos, or their creators, are made equal.

So today, we're breaking down the top explainer video production companies in the USA. These companies have been vetted for their creativity, customer service, expertise, and, most importantly, their ability to create compelling explainer videos that truly hit the mark.
The top explainer video production companies in the USA in 2023
Picking the right explainer video production company is not something to be taken lightly. It's an investment in your brand's image and future success.
With the ever-growing dominance of video content, ensuring high-quality, customised content that resonates with your audience is paramount.
The expertise and resources of the right video production company will save you time and, in the long run, significantly boost your ROI. Don't leave it to chance!
So, who's worthy?
Yep, that's us.
As an illustrious, award-winning video production company and creative powerhouse, Skeleton is dedicated to catalysing your brand's growth and impact. Established in 2004, we've worked within loads of different sectors, both B2B & B2C. Our clients include Amazon, Box, Europa, The NHS, Natwest and more.
We don't just make videos; we craft stories that breathe life into your brand, forging an indelible connection with your audience, and propelling you not just to succeed, but potentially reshape the world.
We combine an alchemy of strategy and unbridled creativity, fuelled by an immersive understanding of your brand and audience. Our video campaigns aren't mere visuals; they're symphonies of inspiration that call for action.
Your vision becomes our team's shared odyssey. Committed to the relentless pursuit of excellence, we take your briefs and elevate them to stratospheres unimagined.

2. Levitate Media
Established in 2009, Levitate Media is a video production agency based in Alpharetta, Georgia, that excels in bringing brands to life through high-quality animated and live video productions. Over the years, Levitate has empowered numerous businesses to highlight their products, services, and core messages in the most engaging manner possible.

Boasting a top-tier team of project managers, scriptwriters, illustrators, animators, and live-action specialists, Levitate dedicates itself to serving its valued partners across multiple industries.
3. Demo Duck
Demo Duck began their journey in 2011 with a focus on explainer video production. With a diverse set of skills including marketing, advertising, writing, animation, design, editing, directing, and producing, they have been labelled as an animated explainer video company, but they do provide other services, too.
4. Yum Yum Videos
Yum Yum Videos is a Video Production Company based in Chigaco, Illinois, that's created close to a thousand videos for a diverse range of clients, from small startups to Fortune 500 companies. With a commitment to quality and creativity, their portfolio showcases a broad range of content, reflecting their ability to tailor videos to the unique needs and goals of each client they work with.
5. The Herd Studios
The Herd Studios is an innovative company specializing in the creation and distribution of multimedia content. They foster a community of individuals passionate about the outdoors and storytelling, aiming to inspire, educate, and support.

Their offerings span across:

Creative & Strategy - Including creative direction, team building, social media and campaign management, influencer marketing, and content performance metrics.

Pre-Production - Covering budgeting, storyboarding, casting, script writing, production design, and scheduling & permitting.

Content - Encompassing storytelling/copywriting, film & video production, photography, illustration, and short & long-format advertising.
6. Creamy Animation
Creamy Animation is a compact but mighty video production company based in Vancouver. They make video content for every stage of your sales process and corporate communications.

Over the years, they've been crafting captivating videos that tell inspiring stories about brands, businesses, and many other things.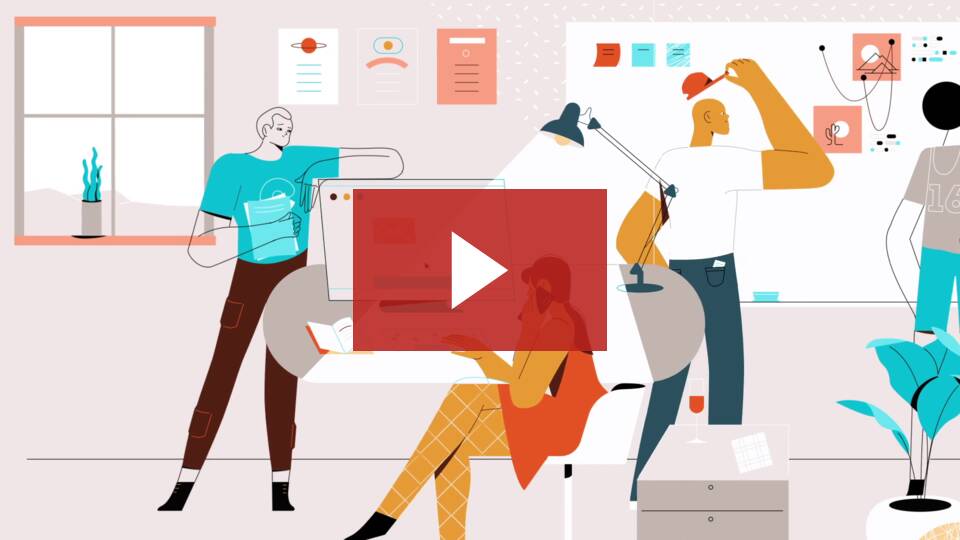 7. Clum Creative
Based in Cleveland, Clum Creative is a video production company and creative agency. They collaborate with marketers, entrepreneurs, and in-house creatives, serving as a reliable partner for the production of video and animation content.
With a dedicated team of 20 full-time staff members and an international network of local directors, Clum Creative extends its services to over 600 clients worldwide. Their diverse clientele relies on them for a range of marketing and internal corporate video projects, making Clum a global leader in comprehensive video solutions.
8. SharpeyE Animation
Sharpeye Animation is a video production company based in Los Angeles and San Francisco. As a full-service company, they provide a wide array of services to their clients, from creating simple videos for social media to delivering comprehensive marketing solutions for every stage of the customer lifecycle.

Leveraging their years of experience in leading teams at Fortune 50 companies to small and mid-sized businesses, this award-winning company specializes in industry-leading video production, content and creative development, paid media, brand management, and more. They harness their deep knowledge and vast expertise to deliver effective and innovative solutions that drive business growth.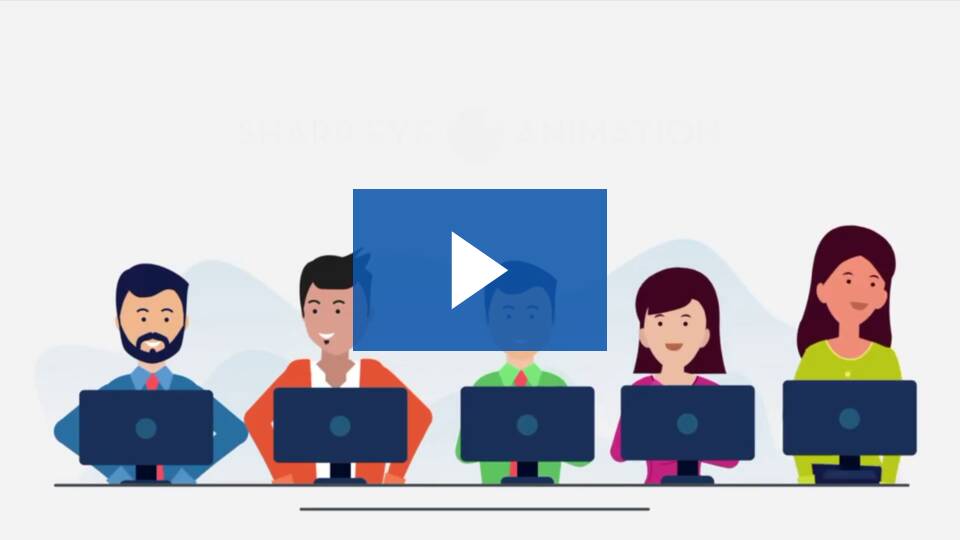 9. Harvest Film Company
Harvest Film Co. is a full-service video production company with more than a decade of wide-ranging experience under its belt. They boast experience in various fields, including commercials, e-commerce, music videos, documentaries, short films, and more. Despite having strong roots in Minnesota, Arizona, and New York, they view location as a canvas, not a constraint.
10. Wzyowl
Wyzowl is renowned as one of the world's market leaders in explainer video production. They made their mark early on, being one of the first explainer video companies to emerge in 2011.
Since their inception, Wyzowl has produced over 3,000 animated videos for an impressive roster of more than 1,500 companies in over 40 countries.
11. Vidico
Vidico is a video production company with a knack for crafting engaging narratives for startups and tech enterprises. They're all about simplifying the complex and weaving stories that shine a spotlight on the cutting-edge and entrepreneurial spirit of their clients.
12. Ambient Skies
Ambient Skies is a Phoenix-based Video Company that stands at the intersection of video production and creative agency, designed to meet the demands of the modern marketing era. They are a collective of creatives, producers, cinematographers, and makers, specializing in visually compelling storytelling.
With 15 years of experience, they've produced a broad range of creative content across various industries, backed by successful marketing strategies, and have collaborated with some of the world's most recognized brands.
13. Explain Ninja
Explain Ninja is an animated video production company and a subsidiary brand of Fireart Studio, a boutique design and software development company. They specialise in the production of explainer videos, aiming to assist companies in conveying their message to customers, enhancing their online presence, and differentiating themselves from competitors. They typically work with creative marketing agencies, startups, and enterprises.
14. Epipheo
Epipheo is a Cincinnati-based video production company specialising in animation. They're a studio that uses animated explainer videos to spark epiphanies because they create clarity. They believe that, above all else, people need to understand what you do, why you matter, or how you're different, because they won't buy what they don't understand.
15. Lai Video
Based in Washington, D.C., LAI Video is committed to delivering the most innovative and effective video solutions for their clients, no matter the challenge. With a track record of producing award-winning content, they're dedicated to bringing your brand to life through the power of video.
16. MotionClue
Based in New York, MotionCue is a video animation company housing a team of talented, unique individuals who have a shared passion for animation, design, and marketing. Their main area of expertise lies in animated video production, and they take pride in assisting brands to leverage this powerful medium.

MotionCue's client roster is diverse, including esteemed Fortune 100 companies alongside inspiring young startups poised for future recognition.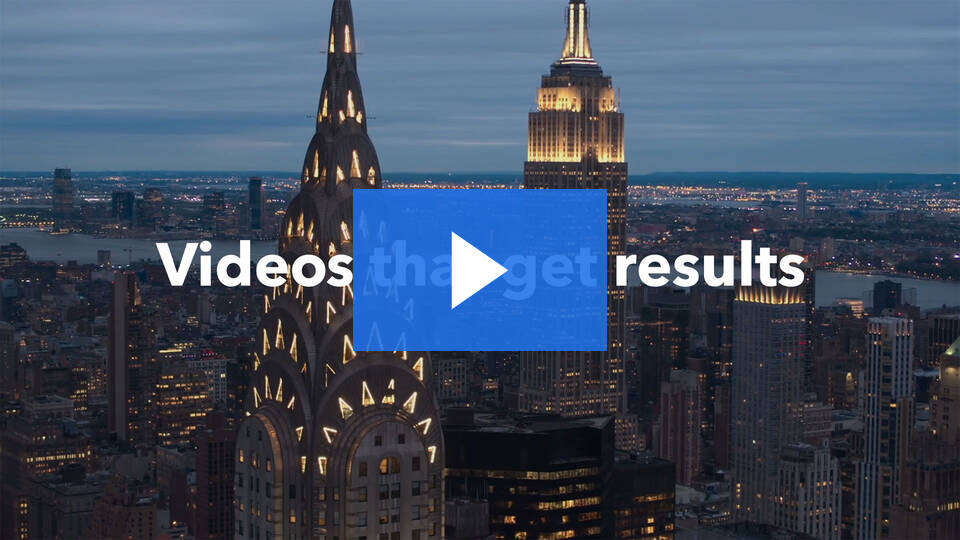 TO SUM UP...
These top explainer video production companies in the USA offer a diverse range of expertise and services, catering to a wide array of industries and needs.
By investing in the right agency, you can actively harness the immense potential of video marketing, elevate your brand presence, and achieve your goals in this video-crazy era.
Don't underestimate the impact of choosing the right partner to bring your vision to life and captivate your audience with visual storytelling.

Written by Emily Malone Marketing Manager for Skeleton — a full-service video production agency that specialises in producing creative videos & campaigns that get real results.