In today's digital age, it's clear that video content is king. Whether you're a small start-up or a well-established corporation, video marketing has become an essential component of business strategy. So, let's delve into why it's imperative to choose the right video production company to meet your video marketing needs.
Stats Don't Lie
According to a report by HubSpot, 85% of businesses now use video as a marketing tool, and that's not surprising given that users are 27 times more likely to click on a video ad compared to a standard banner ad (Mediashark).
In 2023, online video is expected to account for 82.5% of all web traffic (Demand Sage), making it the most popular type of content over the internet. There's no denying the sheer dominance of video content.
Quality Matters
When you're competing with countless videos, quality is paramount. A poor-quality video can tarnish your brand image and lead to a decrease in customer trust.
On the other hand, a high-quality video can skyrocket your brand to new heights. According to Brightcove, 53% of consumers engage with a brand after viewing a video on social media.

It's not just about visuals - sound design and storytelling are equally important. A well-thought-out video with a clear message will engage the audience and encourage them to take action. In short, you can't afford to cut corners when it comes to production quality.
Skills and Expertise
Selecting an agency that's got the know-how is a no-brainer. Video production is an intricate process that encompasses scripting, storyboarding, filming, and editing.
The right agency will have a team of professionals skilled in each of these areas, ensuring that your video hits all the right notes
Customisation is Key
You don't want your video to be just another drop in the ocean. Customised content that reflects your brand's identity and values will set you apart from the crowd.
A whopping 91% of marketers are convinced that video content is essential in creating a personalised experience for customers (Databox).
A skilled video production company will understand your brand and tailor content to resonate with your target audience.
The ROI Factor
Let's talk about return on investment (ROI). Choosing the right video production company may require a more significant initial investment, but it's well worth it.
According to OptinMonster, video marketers get 66% more qualified leads per year, and Wyzowl claims that 89% of video marketers say video gives them a good ROI.
It's clear that a well-crafted video can be a goldmine for generating leads and conversions.
Time and Resources
Time is money, and creating a video is time-consuming. Employing an experienced agency allows you to focus on your core business activities while they take care of the video production. With their resources and expertise, the process will be much more efficient and effective.
The top 23 video production companies in the UK in 2023
Picking the right video production company is not something to be taken lightly. It's an investment in your brand's image and future success.
With the ever-growing dominance of video content, ensuring high-quality, customised content that resonates with your audience is paramount.
The expertise and resources of the right video production company will save you time and, in the long run, significantly boost your ROI. Don't leave it to chance!
So, let's dive in. Who's worthy?
Yep, that's us.
As an illustrious, award-winning video production company and creative powerhouse, Skeleton is dedicated to catalysing your brand's growth and impact. Established in 2004, we've worked within loads of different sectors, both B2B & B2C. Our clients include Amazon, Box, Europa, The NHS, Natwest and more.
We don't just make videos; we craft stories that breathe life into your brand, forging an indelible connection with your audience, and propelling you not just to succeed, but potentially reshape the world.
We combine an alchemy of strategy and unbridled creativity, fuelled by an immersive understanding of your brand and audience. Our video campaigns aren't mere visuals; they're symphonies of inspiration that call for action.
Your vision becomes our team's shared odyssey. Committed to the relentless pursuit of excellence, we take your briefs and elevate them to stratospheres unimagined.

2. Chocolate films
Chocolate Films is a socially-run video production company based in London and Glasgow. They're experienced in the arts, heritage, corporate, medical, education, charity and public sectors.
Recently, they've been busy designing their own studio for charity, corporate, and documentary shoots, which features everything you'd expect — from soundproofing and great lighting to a comfortable dressing room.
3. Dragonfly
Dragonfly is another London-based video production company. But these folks specialise in TV, Gaming, and film advert production.
They've got some big clients such as Vice, Playstation, Sea Life Centre, and Nestlé.
4. Theory Films
Theory Films is another London-based video production company that's been providing specialised filmmaking services to brands and agencies since 2009. They have a bit of a rebellious spirit and a knack for TV, film, and commercial video. We particularly love their fresh 'anti-reel' take on showreels...
5. Kartoffel Films
Video production company and Animation Studio in London, with 11 years of experience and a portfolio boasting 3,000 productions, Kartoffel Films has firmly established itself as a respected name in the industry, not only in London but also on a global scale.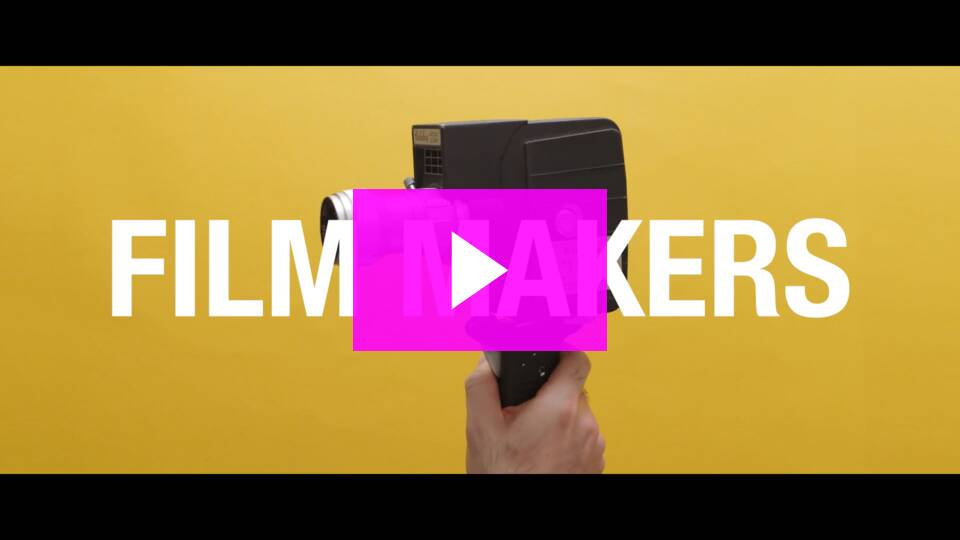 6. Wyzowl
Wyzowl is renowned as one of the world's market leaders in explainer video production. They made their mark early on, being one of the first explainer video companies to emerge in 2011.
Since their inception, Wyzowl has produced over 3,000 animated videos for an impressive roster of more than 1,500 companies in over 40 countries.
7. The Social Shepherd
The Social Shepherd specialises in creating social media content, whether for continuous organic posts or large-scale campaigns. With a data-driven and adaptive approach, the team keenly focuses on audience engagement and making those pesky algorithms happy.
8. Steadyhand
Steadyhand Productions is a small, independent agency based in Glasgow, Scotland, composed of a team of talented video specialists.
Despite its size, Steadyhand Productions has an impressive corporate client base and has a remote production process which enables clients from various locations to have direct input into the project, no matter where they're from.
9. PULSE Creative Video Production
Pulse Studio, the brainchild of Ben Hancock and William Jenkins, kicked off in 2013. They've helped a ton of businesses ramp up their online presence with video marketing, like National Trust, Skyscanner, First Bus, and Post Office.

They're all about versatility, teaming up with small start-ups as well as international companies. You can catch them in Bristol and Plymouth.
10. Magneto Films
Magneto Films is a cracking video production company, with its roots in London and Lincolnshire, East Midlands. Their skills, style, and values are straight from the top shelf, thanks to their founders' background in filmmaking for none other than the BBC and Channel 4.

They're a full-service video production company that's got your back from start to finish. We're talking creative treatments, script writing, casting, location scouting - you name it, they can do it, all from their bases in London and Lincolnshire.
11. Curveball Media
Whether it's film, animation, or a combo of both, the explainer videos and video productions created by Curveball Media's team have a distinct blend of marketing savvy and raw creativity.
Their creatives have whipped up animations and films for a diverse bunch of sectors– from pharma giants and data-heavy projects to the kind of productions that really tug at your heartstrings.
12. Beast Agency
Beast is a Cannes Lions award-winning video production company from London specialising in lifestyle brands. They've been around the block in pretty much every corner of the media world.
We're talking advertising, branded content production, TV production, TV commercials, fashion videos, fashion photography, design, CGI animation, motion graphics - they've dipped their toes in all of it.
13. Topline Films
TopLine Film is a full-service video production company that offers a range of services including brand videos, social media videos, and animation. They position themselves as an all-in-one solution for businesses seeking various types of video content.
14. Fresh Cut Creative
Fresh Cut Creative craft creative content while keeping the planet's well-being in mind. Having laid down its roots in 2006, this family-run venture carries a torch for production, people, and sustainable video production. They do this by delivering their services completely digitally, capitalising on the strengths of a global workforce.


15. Vidico
Vidico is a video production company with a knack for crafting engaging narratives for startups and tech enterprises. They're all about simplifying the complex and weaving stories that shine a spotlight on the cutting-edge and entrepreneurial spirit of their clients.
16. Slinky Productions
Slinky Productions is a seasoned video production and film company stationed in Birmingham, right at the core of the West Midlands.

They produce a medley of video content encompassing business and corporate videos, films, promos, television commercials, and broadcast programming. Their client roster is a tapestry of diversity, catering to an array of clients both big and small, and spanning across the nation.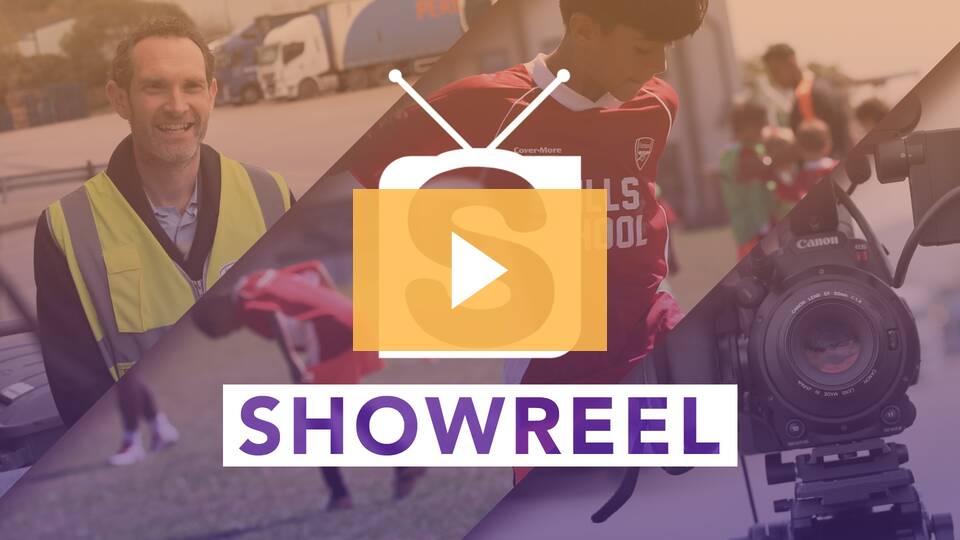 17. Media Borne
Media Borne is a full-service media agency specialising in Video Production, animation and many other media outputs operating throughout the North East & UK.
18. Toast TV
Toast is a TV Advertising & Video Production Company based in Oxford. They're a full-service video production company creating stunning videos and adverts for TV, Social Media, and Online. They can handle entire productions from script to screen, covering corporate video, animated explainer videos, promotional videos, healthcare videos, and startup investment videos.
19. Bold Content Video
Bold Content is a crew of creative filmmakers and animators situated in London. They boast a skilled in-house team of film and animation experts who adeptly oversee the video production journey from inception to fruition. With a background in documentaries and telling authentic stories, they like to steer clear of excessively "corporate" videos.
20. Hurricane Media
Based in Bristol and London, Hurricane Media have decades of experience in TV, video, and marketing. Not just your everyday video production company, they call themselves a video marketing strategy company, having created a diverse range of content, from BBC documentaries to award-winning short films and global brand films.
TO SUM UP...
These top video production companies in the UK offer a diverse range of expertise and services, catering to a wide array of industries and needs.
By investing in the right agency, you can actively harness the immense potential of video marketing, elevate your brand presence, and achieve your goals in this video-mad era.
Don't underestimate the impact of choosing the right partner to bring your vision to life and captivate your audience with captivating visual storytelling.

Written by Emily Malone Marketing Manager for Skeleton — a full-service video production agency that specialises in producing creative videos & campaigns that get real results.