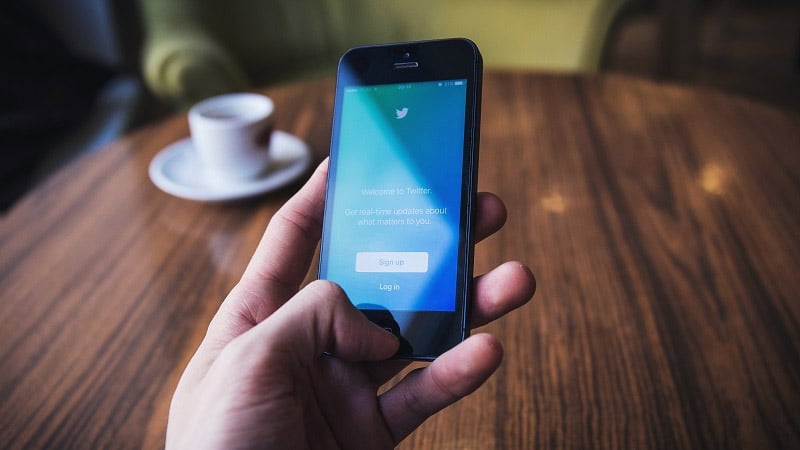 3 May 2017
Video learning
The Essential Guide to B2B Video Marketing on Social Media
Fact: video is the most important kind of content on social today. This guide covers every step of social media video marketing for B2B brands (plus examples).
Think back to the last video you watched.
I'm willing to bet you saw it on social media.
You've no doubt heard mind-boggling stats like 500 million people watching Facebook video daily, or 8 billion Snapchat views every day.
Here's the truth: video is the most important kind of content you can share on social today, whether that's YouTube, Facebook, Twitter or LinkedIn (or newer kids on the block like Instagram and Snapchat).
And that's even more true for B2B than it is for B2C.
With the popularity, creation and consumption of social video skyrocketing across all audiences, now is the time for B2B businesses and brands to think seriously about video content as part of their social marketing. Before it's too late (gulp).
But if you're totally new to using video as a B2B social tool, where do you start?
That's why we've written this guide. It covers every step of video marketing on social media for B2B brands, to help you get started or boost your results from the work you've already done. And we've included plenty of examples from B2B businesses along the way to inspire you.
Click the links below to jump to sections that interest you most, or keep scrolling for the full guide.
Video Content Marketing Strategy Template
Step away from confused, ad hoc projects. Create more strategic and effective video content.
Download our simple template for the planning framework you need to integrate video into your content marketing strategy.
The Essential Guide to Social Media Video Marketing for B2B Brands
Why is Video on Social Important for B2B?

First, a simple definition: social video means any type of video content used on social media platforms.
That can range from a carefully-crafted brand film shared on your LinkedIn company page as part of a wider campaign, to a fun and spontaneous Snapchat video about your team away day shot on your iPhone.

No matter what it looks like, social video is a vital part of any modern B2B content marketing strategy. Here are four important reasons why:
1. Video is more eye-catching and engaging
There's no way about it. Video is more immediately grabbing than any other medium. It stands out from other, less dynamic content, in the way it catches our eye and refuses to let go.
Words take some time to decipher, but we interpret images in less than 1/10th of a second. Add motion and sound and you've got the ultimate attention-grabbing combo — it's hardwired into the instinctive part of our brains, back from when we kept an eye out for sabre-toothed tigers.


[Actual footage of someone entranced by a video.]
Not to mention, visual and aural content is more likely to generate emotions and build trust in your audience. We're social creatures who like connecting with others, and video comes closest to actually talking to another human being.

That's why we're all drawn to it — and why it's a powerful tool for your B2B marketing arsenal.
2. Social networks increasingly prioritise video
Across every social channel, video gets more views, shares and engagement than any other kind of content. Video is the most shared type of brand content on Facebook, and both Facebook and Instagram users find video 5x more engaging than images.

In fact, a study of the top 10 brand pages on Facebook found that videos are shared 12x more than text and link posts combined.
Just check out this graph. When Buzzsumo analysed 25 million Facebook posts from 10,000 publishers they found average video shares had more than doubled in a single year.

All this means that social networks — particularly Facebook — are prioritising video over all other kinds of content. Over the past few years the channel has been steadily promoting video to the top of its users' news feeds, thanks to its consistently high engagement. Now others like Instagram and Twitter are following suit.
In short: social is now dominated by video.

3. Your competitors are catching on quickly
Today 70% of B2B marketers are using video, and 82% of them have reported success with video marketing. Most tellingly, for 63% of B2B marketers video spend is on the rise.

Social video may have been a B2C game for a long time, but thousands of B2B businesses and brands already finding ways to raise awareness and convert leads with video marketing on social media. What's the likelihood your competitors are among them?
Now is the time to get involved with B2B social video — while the landscape is still shifting and there are lots of opportunities to be had.
4. Video delivers better ROI
There's no point in using any type of marketing if it's not going to drive the results you're looking for. Luckily video has an excellent track record in generating ROI for B2B brands.
In today's modern world, 70% of B2B buyers and researchers watch videos throughout their path to purchase. It's not just junior employees either: 75% of senior executives watch videos while at work, and 59% of them actually prefer video over text. Video has become a key part of the B2B buying experience.
That's why 71% of marketing professionals say video is better at driving conversions than other types of content. In fact, 52% of marketing professions report that video has the best ROI of all content types. It's a slice of your marketing mix you don't want to miss out on.
I'll leave you with an example to round up. Remember that great ad featuring Jean-Claude Van Damme doing the splits? This one:
Volvo Trucks sell heavy-duty trucks to businesses around the world. On the face of it they sound like a boring brand, but they ran an incredibly successful social video marketing campaign centred around that advert. It generated over 100 million views, a significant increase in brand recall and awareness, and a 23% increase in sales.
The takeaway? No matter what you sell, never presume that social video can't work for you.
Using Social Video to Achieve Your Goals Through the Funnel

For some, video on social media conjures up ideas of generating "buzz" or, God forbid, going viral.
In fact social video can be used to do so much more than just get your brand seen. Video marketing on social channels can support every area of your existing marketing strategy — and help you launch entirely new marketing campaigns too.

Video on social is often associated with just the top of the marketing funnel, when potential customers are first discovering you and how you can help them.
This is also known as the awareness stage of the buyer's journey.
But your leads don't suddenly stop using social media as they get closer to sale. There are still numerous opportunities to keep connecting with them (which is important, since it takes at least 6 touches before the average member of your audience is ready to become a sales lead).

Plus social media gives marketers the ability to keep track of individuals in their audience better than ever before thanks to clever targeting and retargeting. By using the right content at the right stages of awareness we can tailor marketing messages ever more to the individual and get ever optimised results. So you've got no excuse to miss out on those conversions.

The truth is that social video can help you engage with your B2B audience at all stages of the buyer's journey — as they become familiar with your brand, consider using your product or service, and ultimately decide to buy from you.

With that in mind, let's run through 4 of the most common business goals you can achieve with social media video marketing:
Raising awareness
As we've covered, video is ideally suited to grab your audience's attention while they're scrolling on social and get them interested in your brand.

Whether you're drawing in leads with big, bold, spectacular brand films or answering their questions with useful how to videos, the aim when raising awareness is simply to provide something interesting, engaging and valuable — so viewers will remember you and engage further with your brand. Then it's the job of other pieces of video content to move potential customers further down the funnel.
We recommend engaging your audience with a simple story and strong emotions. Consider filming short documentaries on an interesting topic, or tapping into the values you know your audience care about.
Best types of awareness video content:
Brand films
How-to videos
Video documentaries
Emotional videos
Zendesk are customer service software providers, and they know how to use fun, quirky social video to introduce new leads to their services.
This brand film has been used across many of their social channels — both organically and as a paid social ad — to pique the curiosity of their audience and give potential customers a sense of their brand values.

Building trust

Once leads have heard of your business or brand, social video gives you a unique opportunity to stay top of mind. With new pieces of video content you can continue building their trust over time.
At this point it's more important than ever to be authentic and real. Your audience want to know what you're like as a business and what you can do for them. If they feel like you're not being honest, they'll quickly switch off. Social media isn't the place for over-the-top or bombastic (and clearly false) marketing messages.

Instead, focus on showing interesting case studies from your customers. Focus on what's real: tell a genuine story, with the true thoughts and feelings of your client. Or create short videos focusing on your business, your team and your culture to give leads a sneak peek behind the scenes.
Best types of trust-building video content:
Case study videos

About us / culture videos
Squarespace provide websites, hosting and content management systems. In this short and personality-packed success story they show how one of their clients use those services.
The video works because Squarespace isn't the focus; their offering is just included naturally. Instead the story follow the hard work of the customer and what they were able to achieve.
For more, check out our list of 7 customer success stories to learn from.

Generating leads
This is the area with the most potential, because even today very few B2B businesses do it well. Once leads start moving through the consideration and decision stages, you can use social video to encourage them to convert.
Here you'll need to get a bit more explicitly focused on your offering. That doesn't mean you can't still be fun and interesting, though. Remember this is still social and your leads still have a lot vying for their attention.
Use short, simple, to-the-point videos to explain the benefits of your product or service. Or promote one of your best performing resources, webinars, or free trials to generate leads. Finally, the classic explainer video can be an effective piece of video content to encourage conversions from social — especially when supported by paid promotion.
Best types of conversion video content:
Explainer videos

Product / service videos

Videos promoting resources / webinars / free trials
Moz are giants of the SEO and inbound marketing software world. They offer a range of useful services to help marketers do their jobs better.
This product video is simple but effective. In just 45 seconds they cover the major benefits and features of their tool along with screen capture of it in action. For those who have already engaged with the brand, this video offers a compelling reason to find out more.

Improving engagement
Social media is about conversations. Video gives you unparalleled potential to communicate with both customers and leads in a personal, instant and authentic way.
By creating content tailored to the needs and wants of your audience you can increase engagement with your videos. Try sending personalised Snapchats to answer leads' questions or using short Twitter videos to provide customer support. You'll have the chance to speak directly to your audience and understand what makes them tick.
Not only does this make your viewers feel more closely connected to your brand, it also improves customer retention, loyalty, and satisfaction.
Best types of engagement video content:
Thank you videos

Personalised videos

Anything authentic
IBM embrace the power of social video with this fun Snapchat story giving viewers a tour around their offices in Rochester, Minnesota.
The quality of filming is obviously not the reason why you'd watch these clips. It's the realness that viewers tune in for, plus a chance to have their questions answered and see a part of the business they usually never have access to.
8 Steps to Building Your Social Media Video Marketing Strategy

Like all good marketing, good social video marketing starts with a solid plan.
You need to know what success looks like for you, what content you'll create to get there, and how you'll drive leads on to the rest of your marketing funnel across different media and platforms.
Ideally, you'll already have some form of social media strategy, even if it's not written down. If that's the case you have the simpler task of integrating video content into your existing plan for social. If you don't, then you'll need to create a simple social video strategy that can also be fleshed out with all the other types of content you want to use on your social channels.
Either way, read on for the 8 steps to creating a comprehensive social media video marketing strategy.

1. Set your goals
What do you want to achieve with social video? It's a deceptively simply question.
We covered four main goals you might want to focus on in the section above. But you'll need to get specific with your aims. Consider how video content on social media could help support marketing you're doing in other areas — such as boosting lead generation for your webinar series or improving customer loyalty.
For a long-term strategy we recommend picking two to three goals you really want to dedicate your social video marketing efforts to. Within your plan you can also specify more short-term objectives tied to specific product, services, resources or events.
2. Pick the metrics that matter
Once you've got your goals, it's important to work out how you'll measure their success. You want to pick a combination of relevant video metrics rather than vanity metrics like views alone. Without this step you'll never truly know when, or even if, you've achieved your goals.

For example, if you're focusing on customer loyalty you should keep an eye on video engagement and the average length of time clients stay with you (maybe your Net Promoter Score too). See the image for what a video engagement graph looks like.
If you're aiming to improve lead gen, measure the conversion rate of visitors from social as well as the raw numbers of leads you can attribute to social video.
Looking to learn more? Read our simple guide to the 7 most important video metrics.
3. Get to know your audience
You can't create good social video — or any kind of video for that matter — without having a thorough understanding of your target audience. You need to know their concerns and desires to create engaging video content that guides them through the buyer's journey.
Speak to your customers and leads. Get basic information like demographics. Find out their job roles, industries and levels of experience. But the real power of audience research comes when you delve into their personalities, values and beliefs. Make sure you also understand which social channels your audience use — and for what purpose.
If you don't have them already, we recommend creating buyer personas that segment your audience into specific groups. This way you'll be able to more effectively resonate with different kinds of leads through different kinds of video.
4. Stand out from your competitors
Like I said, there's a lot of competition on social. You need to work out what you're going to do differently to catch the eye of your audience and convince them to engage more with your brand.
Assess the major competitors in your market. What social video are they using? What success have they found? What's already out there to inform, inspire and entertain your audience? Make a note of any opportunity gaps you find, or things your audience want that aren't currently being offered on social.
Don't forget: it's not just your direct competitors you've got to beat. Potential customers also spend their time on social media speaking to family and friends, viewing news and branded content, and looking at funny dog memes. Your aim is to capture your audience's attention amidst all that.

[This is what you're up against.]

5. Express your brand
So, what makes your business different? What do customers love about you? What are your most important values? What drives everything you do?
Each piece of social video you create should help to reinforce your brand and your USP. That's why you need to be clear when starting out how you want to be seen and what core messages you want to communicate.
This can be formulated as a series of short phrases describing how your video content should portray your business.
For example:
Professional but authentic and relaxed
Experts in our industry
Always improving our technology and tools
A team of friendly eggheads
6. Decide on your channels
In all areas of life it's important to pick your battles. Things are no different here. Yes, you could create video content for every social media platform under the sun — but is there any point?

When it comes to choosing which social channels to focus on, you're going to need to reference all the research you've done so far. What are your goals for social video?
Where do your audience already spend their time? Where will it be easiest for you to stand out? And which channels are most in-line with your brand?
Look at this graph. LinkedIn, Twitter and Facebook are the social channels most saturated already with B2B content, but there's still plenty of room to take advantage of.
Also, consider the time and resources available to you. A smaller marketing team generally means dedicating yourself to fewer platforms (unless you outsource). To do social video well we recommend focusing on no more than four or five channels.
7. Develop your video USP
Now it's time to develop a unique proposition for every social channel you picked. Each has its own culture, norms, and expectations. How will you deliver what your audience want to see on each platform? How will you stand out? There's naturally some crossover between channels, but you should have a clear idea of what you'll offer on each one.
Here are some examples of channel-specific video USPs to help you out:
YouTube: how to videos for our audience's most common questions
Facebook: fun films showing our values and documentary-style case studies
Twitter: quick tips and personalised responses
LinkedIn: useful resources and latest industry trends
Snapchat: behind-the-scenes of our offices, events and team
The sections below go more in-depth into the approach we recommend you take with each of the big 6 social platforms.
8. Build an achievable content plan
You're nearly there. You know what your goals are, how to connect with your audience, how to beat your competition, how you'll express your brand, and which kinds of video content you'll be creating for which social channels.
Now it's simply a matter of turning all that into a concrete plan. This is the part where you set deadlines, decide who will be responsible for creating the video content, and work out how much of it you're going to need. Of course, always be realistic. It's better to start out small and test and optimise as you go than begin with overly grandiose plans.
Along with creation, you'll need a plan for distribution. How will your video content reach your audience? Will you rely on organic reach, paid ads, influencer marketing, or a combination of all three? See the relevant section of this guide for more information about spreading social video.



Focus on Search on YouTube
Yes, big-name YouTube celebrities with millions of subscribers can get hundreds of thousands of views and more engagement than a cartwheeling cat simply by clicking upload. But for most B2B businesses, the way to get the most from YouTube is to optimise for search.
YouTube is the world's second largest search engine. People come to the channel not just for light entertainment, but also for answers to their questions — that's why keyword phrases starting with 'how to' are perennially popular.
If you commit to putting content on YouTube, don't just repost all your existing videos from other channels. Create educational videos that provide useful, actionable advice and are tailored to specific keywords your audience search for. This way you'll be able to engage interested leads at the top of the funnel and introduce them to your brand.
To make sure you get found on the platform, follow the excellent advice in this comprehensive guide to YouTube ranking:
Create long, thorough, in-depth videos
Engage with your audience and encourage them to share and leave comments
Optimise your title for your chosen keyword
Adobe provide software for creatives, marketers and professionals in hundreds of industries. Here's just one of their many how to videos on YouTube.
These tutorials (originally filmed as live webinars) are perfectly tailored to their creative professional persona. Adobe know that these members of their audience are searching for videos to help them get better at their job, which is why they optimised this piece of content to rank in the top 5 for 'how to design an ad' on YouTube.
Gain Broad Awareness on Facebook
Video on Facebook is perhaps the best way to reach new and existing leads at scale. We know that 100 million hours of Facebook videos are watched each day, and that video content has increased by 360% across our News Feeds in the last few years.
Emotional, interesting and shareable video content can spread like wildfire on Facebook. So if you're looking for targeted, cost-effective brand awareness, this is the channel for you (especially if you use paid ads to extend your reach). Be sure to upload your videos natively — don't just post a link to YouTube. It's better for user experience because the content plays automatically, and Facebook themselves prioritise native video over video on other channels.
But Facebook video is also great for encouraging engagement from those who are already interested in what you have to say. Share things you know your audience will connect with and comment on. Allow customers and leads a glimpse into what it's like to be part of your team, tell the stories of your best clients, or hint at upcoming product launches.


IBM are an enormous tech company bringing business, security and storage solutions to thousands of clients worldwide.

And they don't need a superintelligent AI to tell them that Facebook users love puppy videos. This one shows the important work IBM does, and the things they value, through the cutest of ambassadors. Plenty of shares and comments enabled the video to reach IBM's existing audience as well as new potential customers.





Have Conversations on Twitter
Twitter allows you to get chatty with your audience. It's not quite as robust as Facebook when it comes to spreading video, but the good news for B2B is that professionals are generally much more receptive to your marketing messaging on this channel.
You'll also find it easier to identify specific personas in your audience

— based on what people are tweeting about and the individuals and businesses they follow.


Use video on Twitter to get your audience talking. Ask questions, start discussions, and encourage them to post their own responses. Always take the time to engage. Respond to others and share content proactively with influencers who might enjoy it. The short-form nature of the channel makes it ideal for this kind of back-and-forth between brands and their followers.


As on Facebook, upload your videos directly to the platform where they'll autoplay without sound. Just don't expect video on Twitter to enjoy quite the same amount of organic spread.




Experian, the global information services company, uses Twitter to make followers aware of upcoming discussions they run across multiple social channels.
Let's talk about financial obstacles facing millennials in tomorrow's #creditchat w/ @BrokeMillennial. https://t.co/Zg5FcXyd94 pic.twitter.com/se9Wxj4DGY

— Experian (@Experian_US) April 11, 2017
By building anticipation for their #CreditChat, Experian improve the number of leads that get involved and even kickstart the discussion early with those who might not have otherwise seen the content.
Drive Conversion on LinkedIn
Video on LinkedIn for B2B businesses is a double-edged sword. On one hand, it allows you to target your professional audience with supreme precision, using job titles
and industries and company sizes. On the other, LinkedIn remains woefully underoptimised for video as a content format.
Unlike Facebook, Twitter, or basically any other social platform, you don't have the option to upload video directly to LinkedIn. Instead you're forced to embed YouTube or Vimeo content. :(
Important update: as of autumn 2017 native video is finally coming to LinkedIn!
It'll appear as an embedded video and will autoplay on mute just like Facebook, but it means you can't tailor your content specifically to the channel. Nor does LinkedIn place as much of an emphasis on promoting video content to the top of your feed.
Nevertheless we've found LinkedIn video to be an effective way to increase engagement with your B2B audience. Because video stands out so much on LinkedIn, it's easier to catch the attentions of your leads and get your message across. Couple that with the platform's targeting capabilities and you've got a powerful tool to drive conversion. This is a professional channel where users are open to useful tools, exciting data and ways to make their jobs easier.
Fingers crossed that eventually LinkedIn will get with the times and offer the same video flexibility as other social channels (it's happening, but slowly).
GE are a massive multinational corporation working across a range of industries. To boost recruitment from LinkedIn they posted this empowering story of a real employee in Pakistan.
Sadly LinkedIn doesn't allow their posts to be embedded, so above you can see the YouTube video that GE placed in their LinkedIn post. To see the post and the video in situ on the platform just click here.
Create Connections on Instagram
Though it's known as the most visual of all the social channels, Instagram isn't just for still images. Video is also taking off on the platform.
The limit for video here is 60 seconds, so the focus is on short, bite-sized chunks of content. But don't feel limited to meaningless fun — try dabbling in short-form how to videos or quick industry updates. Remember Vine? That's roughly the space Instagram video has moved into since the rival platform closed down.


Thanks to the relatively quick and easy nature of video on Instagram, it's the perfect place to try out a range of video content and see what your audience engages with most. As long as you're connecting authentically with leads and customers, you're onto a winner.




Mailchimp provide email marketing services. They're known for their fun tone of voice and quirky mascot (his name is Freddie).

On Instagram Mailchimp post a range of lighthearted images and videos. The aim is to show off the creativity and originality of their team, while providing followers with non-salesy reminders of their favourite email service.





Share Stories on Snapchat
Snapchat is the newest contender when it comes to social video. It's a relatively youthful platform, but perhaps not at youthful as you might think. In the UK just over half of all Snapchatters are under 35, but 37% of them are between the ages of 35 and 54.
In other words, there are a lot of curious professionals dipping their toes into this platform. If you're a B2B business, especially in the tech or creative sectors, you may find more success on Snapchat than you expect. At any rate it's well worth testing to see what kind of results you get.
This channel is based on exclusivity and urgency

— a

ll content disappears within 10 seconds (or 24 hours for longer "stories") unless your followers choose to save it. It's important to be fun, natural and speak directly to your audience. This isn't the place for lots of editing or perfecting, but rather homemade video shot on your iPhone. Share real stories of what's happening in and around your business in a way that viewers can't find anywhere else.


You probably know GE for its work in the electrical, aviation and oil and gas industries. But the company actually covers a lot more ground, from healthcare to environmental research.

Last year GE ventured into a Nicaraguan volcano to place sensors that will help predict future eruptions. The whole thing was captured in a charmingly authentic Snapchat story broadcast to followers around the world.





Creating Effective Social Video for Your B2B Audience

No matter where you're posting on social media, or the kind of video content you're creating, some general rules still apply. On social your audience are looking for something a bit different than when they choose to watch a video on your homepage.
A lot of the time you'll be interrupting them. They won't have searched your content out (YouTube being the biggest exception), but it might have caught their eye while scrolling through their feed.
Here are the most important rules to remember when creating effective B2B social video:
The safest best, though, is to plump for positive emotions over negative ones. High-arousal and high-dominance feelings (basically, intense emotions that we feel in control of) like awe, delight and inspiration are all more likely to create a successful piece of social video than distress or despair.
Remember the competitive nature of social media? That means only the videos which create the strongest response in your viewer survive. Understand the values and priorities your audience hold dear, then integrate them into your social video marketing.

Focus on driving action
Social video isn't just there to provide something pretty for your followers to look at. It should also help you achieve your business goals, which is exactly why we took the time to set them out at the start of this guide.
With every piece of video content you create, be clear on:
What its Call-to-Action is
Where it's driving viewers next
What you want your audience to do
Plan and execute social video with your objectives in mind.
Everything in your videos, from the content to the editing to the final CTA, should be tailored to encourage your audience to take the desired action.
Be eye-catching

Speaking of competitiveness, you need to be visually compelling enough to stand out from the rest of the content your audience could engage with.
Even when video autoplays on social channels, it autoplays on silent. So to begin with all you've got to draw your viewers in is imagery. The first few seconds of your video need to be grabbing, and you also need to have a good thumbnail — for YouTube and for those users that have turned off the autoplay function.
Things to include in your thumbnail or the very start of your video:
Vibrant colours

Clear, high-res imagery
Human faces displaying emotion
To show off the capabilities of their software, and encourage customers to share their work, Adobe regularly feature timelapse videos of art being created on their social channels.

The motion and colour in these videos makes them immediately eye-catching. They draw the audience in and encourage them to keep watching or engage with other videos Adobe has posted.


Embrace honesty
Social media runs on human honesty and authenticity. It's a place to let our true emotions out, and somewhere to be our authentic selves (or at least some version of our authentic selves).
Try not to overthink how you present your business on social. Let the honesty of what your brand values, what your team are like, and what really goes on in your offices day-to-day shine through. Being real and open

— even vulnerable — is exactly what will resonate with your audience.


Plus, social media users also have an uncanny ability to spot euphemisms, overexaggerations or plain old falsehoods. Don't try to trick them.
Do something different
We know there's a lot of content out there trying to grab your audience's attention. If your videos don't get seen they'll just fade into an ever-expanding sea of social stuff.
That's why you should value being different and trying something new above all else. Yes, you may go through failed experiments and rounds of things that just don't work. But you'll learn so much about your audience, and even your own brand, along the way. This method will allow you to stand out and find success, even if it takes some trial and error to begin with.
Being different is how you find your niche, your fans, and your place on social.


Intel build and invest in a range of technologies that support computing power around the world. You probably have one of their processors in your laptop or desktop.

When it comes to their social presence, Intel go well beyond silicon chips. They focus on the social and personal benefits their technology brings — from the future of AI to drone displays at music festivals. It's this kind of well-tested showmanship that stands them apart from competitors and keeps their audience engaged.


Reuse your existing videos
If you create a brand film or an engaging video case study, don't just put it on your site and forget about it. Always consider how you can recut and repurpose existing video so it's ready for social. By reusing content in this way you'll get more from each video project (can you say better ROI?).
Here are just a few examples:
Cut a shorter, more visually exciting edit of your brand film
Turn interviews with experts in your business into shorter, subtitled versions
Take short testimonials from longer case studies and turn them into standalone video clips
Create short roundups of longer event videos
Use excerpts from educational videos as quickfire pieces of advice
Always use subtitles
This might seem trivial, but it's actually very important. On social sites where videos autoplay without sound (Facebook, Twitter, LinkedIn, Instagram), you should always use subtitles for any dialogue or spoken words that you want to be communicated.
Up to 85% of Facebook video is watched without sound. Titles are vital to ensure that, even if your audience doesn't click to listen, they'll still understand the content.
You should still accompany your videos with voiceovers, music and sound in general

— so they also work for viewers who want the full experience. Just remember to optimise for both kinds of social users.




Maersk is a global conglomerate involved mainly in transport and energy. They regularly look to their fleet of container and cargo ships for interesing social content.
A movie theatre, swimming pool – even a makeshift basketball court. Get a behind-the-scenes glimpse of life onboard Mogens Maersk.#Shipping pic.twitter.com/TW03DGiN05

— Maersk (@Maersk) April 11, 2017
This short tour video gives a glimpse of life onboard one of Maersk's ships. Most importantly, it can be understood just as well without sound as with sound.
Sharing, Spreading and Targeting With Video on Social

Success with social video begins with reaching your audience. You can't hope to achieve any of your bigger goals if you can't get past this initial hurdle.
That's why you need a plan for how your video content will reach your target audience, connect with them, and (if relevant) convince them to spread it further. The degree of social sharing you want to encourage of course depends on your overall goals. Are you aiming for just a few valuable conversions, or for broad awareness across your whole audience?
There are three basic methods of social distribution available to you: free organic reach to your existing followers, earned reach to the followers of influencers, and paid reach to new members of your audience. Generally you should use a combination of paid, owned and earned distribution to give you the biggest chance of success.
Below are our best tips for reaching your audience with social video:
Reach the followers you already have
If you want to optimise your reach on social channels, focus on videos you know your audience will enjoy. The more emotional, interesting and useful your content, the more viewers will engage, and the more it will show up in others' feeds.
The best way to understand reach on social is to see social algorithms for what they are: a parallel for Google's search algorithms. If your audience watch and interact with your videos, they will rise to the top of the social feed, just like how a blog post with a high click-through rate and low bounce rate will rise to the top of the search results.

Sadly, organic reach on platforms like Facebook has fallen steadily

over the last few years

— especially for brands. Just take a look at this graph.




B

y following the advice in the section above you can ensure your videos are best-placed to be viewed, shared and engaged with (and therefore more likely to reach more of your followers).


Don't forget other basic tips like sharing an evergreen piece of video content multiple times. By placing it in your rotation of reusable social posts you've got good odds of reaching viewers who missed it the first time around and getting

more views, likes and shares in the long run

.


Get higher engagement with organic targeting
Here's a little-known trick. On Facebook and LinkedIn you can target even non-paid, organic social posts to specific segments of your audience.
If you've got a social video you think only some of your followers will enjoy, use this to share it with specific audience demographics or attributes. For example, you could share a case study of a client in a certain industry only with members of your audience in that same industry.
Attune your video distribution to those who will engage with them most

— thereby improving the likelihood of your content being shared and spread.


For more detailed instructions on organic targeting, see here for how to do it on Facebook and here for LinkedIn.
Use influencer social marketing
The basic premise of influencer marketing involves reaching out to individuals on social media that your audience listen to and look up to. By encouraging influencers to share or endorse your videos, you can reach sections of your audience that were previously unavailable to you

—

in a way that feels natural to them.
This kind of distribution takes time and effort. It requires identifying the influencers your audience respect, building real relationships with them, and working together in a mutually beneficial way.
In general the best influencers, whether individuals or groups, will want some sort of hand in creating the content they help promote. If you become serious about integrating influencers into your social media strategy you may want to adopt a co-creation approach to social video. For more information, view this guide to influencer marketing from Hootsuite.


SAP is a multinational company that creates business management and customer relations software. To hep promote their annual Sapphire conference they teamed up with influencers and created a series of live Facebook videos.

In this video, digital consultant and social influencer Brian Fanzo hosted a live interview on the SAP Facebook channel. It reached over 80,000 followers, helping to raise awareness of both Brian and the business itself.


Set up retargeting and remarketing
Retargeting on social may be something you've not considered yet, but it allows you to re-engage with leads that have already visited your site, or whose email addresses you have because they've downloaded a resource from you.
You're much more likely to get better ROI from your ad spend with an audience that's proven to have an interest in you and your content. You can even spread your budget to a 'lookalike' audience similar to the individuals in your retargeting list.
At the moment you can run retargeting or remarketing campaigns on YouTube, Facebook, Twitter and Instagram. In the future Snapchat may also jump on the bandwagon.
If you want more, check out this in-depth social retargeting guide.
Invest in paid ads to kickstart social spread
When you're looking to reach a bigger or more targeted audience, whether to boost awareness or encourage conversions, a good option is to pay for that reach.
As we know, organic reach on many social platforms is dying (most notably on Facebook). That means video on social has become more pay-to-play. While this can be frustrating for brands, it also means more predictable and repeatable results overall. Virtually every successful social campaign is boosted by paid advertisement, at least initially.
If you want to reach all of your existing followers and even more potential customers, and have the ability to target them much more closely and effectively, then you should invest in paid social ads.
For more advice on running paid video ads on each of the social channels, follow the links below:
How to Launch & Optimize a YouTube Video Advertising Campaign
The Complete Guide to Facebook Video Ads
A Guide to Twitter Promoted Video
Tips and Trips for Getting the Most Out of LinkedIn Ads
Why Instagram Video Ads May Be a Good For for Your Brand
Snapchat Ads: the Complete Guide for Business



7 Quick Tips & Ideas to Get Started with B2B Social Video

So... there's a lot to think about. Let's take a deep breath. How can you dip your toe in and start trying out social media video marketing right away?
Well, here are our 7 best tips for simple social videos you can experiment with today:
1. Create useful how-to videos
These videos don't need to be long or complex. As long as you offer direct, useful, actionable advice, this kind of content will encourage leads to see you as an authority and return to you for assistance in the future.
Unlock all the knowledge stuck inside your business and share it with your audience

— it's a wonderful way to stay top of mind.




Hootsuite is a social media management platform that provides a lot of quick educational content on their social channels.

This video is just over a minute long and communicates entirely through subtitles. It's perfectly tailored to be used across a range of platforms.


2. Give an honest look behind the scenes
Remember how social users love authenticity? Take advantage by filming your team at an event, on an away day or just doing what they do in the office.
These glimpses of the workings behind your business will help your potential customers to see you as real people, not just a faceless brand. The more human you are, the more willing leads are to engage and get closer.


Here's another example from Zendesk. These guys always take the time to share their working lives (and beyond) with their followers, as this short video of their St Patrick's Day celebrations shows.

It's key not to overthink this kind of social video. It should be real, honest, even spur-of-the-moment — as long as you have it planned into your social strategy.


3. Tell your customers' stories
This is a more engaging spin on the usual case study video. Rather than making it all about you, focus on your clients, their passions, and the stories they're longing to tell.
All it takes is a simple interview and some b-roll footage. By letting your customers do the talking, you're allowing them to discuss their goals and their concerns

— which should resonate with other potential customers. Plus you prove that for your business, the customer really does come first.




Let's return to Squarespace and another wonderful bite-sized customer success story. A simple voiceover combined with some simple shots is all it takes.

This kind of content is perfect for Instagram, where users are looking for gorgeous, stylised visuals. And the endorsement of Squarespace at the end of the video isn't too overt, meaning viewers aren't left with a bad taste in their mouths.


4. Film short documentaries on interesting topics
Whether it's about something inside your business or outside of it, a video documentary on an interesting topic can be an excellent piece of social video.
Choose an idea that's immediately grabbing for your target audience

— something that you know will make them want to find out more. If you can offer insight into an area they didn't know much about before, you'll create video that's both engaging and valuable.




When Zendesk rebranded their business they knew it would make a great story one day, even if it was a huge hassle at the time. That's how this piece of content came to be.

Although it's about the brand itself, the video is never pushy or salesy. Instead, it's treated like a documentary: with a focus on the people involved and the emotions influencing their decisions.


5. Make fun product announcements
Social is a great place to have some fun with usually dry things like product or service announcements. If you've got something new to shout about, try doing it in a slightly quirky or different way than usual.
Focus your announcements on the benefits they'll bring to users, like less hassle or more free time. Encourage your audience get excited and eager to find out more

— and involve them if they want to get involved.




Wistia is a professional video hosting and analytics company. They're often launching new products, or updates to their products, with fun videos.

With the announcement of their mobile app, Wistia created this short social video showing it in use and stressing the flexibility it would bring to their customers.


6. Interview thought leaders in your business
I bet you've got experts in your business that are treasure troves of useful information and experienced advice. They might not be able to write blog posts to share their expertise, but have you considered getting them on camera and asking them some questions?
It doesn't need to be anything overwhelming: just let your most experienced employees talk about what they've learnt over the years, or where they think your industry is going. You might be surprised at the amount of useful footage you get.


Moz know that the credibility of their business is built on the thought leaders and industry experts that work for them. So every week they unleash founder Rand Fishkin to deliver a short video about his best advice on SEO.

Your content doesn't need to be as comprehensive or as structured as this. Just filming a simple interview can be as powerful, as long as your questions lead your interviewee to interesting, insightful or surprising answers.


7. Broadcast your conference or event
Whether you broadcast your event live on Facebook or Snapchat, or capture the footage to be used at a later date, video is an effective way to involve those who couldn't make it.
Share your event videos to give leads a glimpse of what was on offer and what attendees learnt.

Any talks or seminars can also be turned into shorter social snippets to

entice potential customers to attend other events in the future.


Intel attended the Mobile World Congress in 2017 and created this short highlights reel to show followers the new technology they had on offer.
No doubt about it, #5G was king of #MWC17 & Intel is leading the charge. Thanks for following & we'll see you next year! pic.twitter.com/DoaCv7y9hG

— Intel (@intel) March 2, 2017
It's enough to give leads a flavour of the event and make them aware of Intel's presence. We recommend turning your event or conference footage into a whole series of social videos of different lengths, for use across your channels.




Round-up: Be a Better B2B Brand with Social Video Marketing
Well done for making it to the end! Hopefully I've given you a few flashes of inspiration for how you can integrate social video into your current marketing strategy, plus some solid advice on how to plan and execute those ideas.
There's always something new to learn when it comes to video marketing on social media. The best thing you can do is start small and test and optimise as you go.
It doesn't need to be difficult

— if you welcome a video-first approach into your social plan you may be surprised at the simple, everyday ways you can add video content to your social presence. Just be sure to keep your objectives in mind and track your success towards them.




It's time to get crackin'. Now you're ready to start using social video to strengthen your marketing funnel, reinforce your brand and achieve your business goals.





Video Content Marketing Strategy Template
Step away from confused, ad hoc projects. Create more strategic and effective video content.
Download our simple template for the planning framework you need to integrate video into your content marketing strategy.
---

Written by Lydia Cockerham
Subscribe to video insights
Join 1,000 comms experts from brands like Boots, Experian & JCB and sign up for our latest posts.