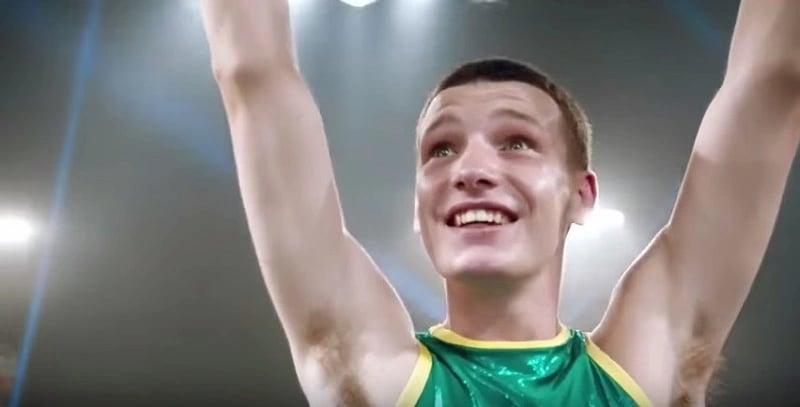 15 October 2015
Video inspo
How that Emotional Pot Noodle Video Positively Charmed its Audience
Positive emotion in video leads to positive emotion in your audience, which encourages them to take action. Here's how Pot Noodle did it.
You know the one. The video with the young lad and his dream to... no, it's not Billy Elliot. Well, you'll know it when you see it.
I'm talking about Pot Noodle's recent TV ad, featuring less of the product itself and more of surprise, subversion and humour.
The video is a success not just because it managed to keep a hold of its audience's attention, but because it used that engagement constructively to create a strong positive emotion in viewers, which in turn encouraged them to take action.
Effectively, it charmed the socks off its audience.
Here's the video. Watch it for yourself, and then drop down for our analysis on why the video works, how it creates emotion in its audience, and how you can do the same in your own video content.
1. It Knows its Target Audience
Pot Noodle's largest target audience continues to be young people aged 16-24 who are time-short and looking for warm, quick, filling meals.
The brand has always embraced youthful cheekiness in its advertising in order to appeal to that target audience and their sense of humour. However, this hasn't always been successful, a string of bawdy video ads in the '00s received numerous complaints and were ultimately withdrawn.
In the past, Pot Noodle's video adverts mainly focused on the product as a self-indulgent (albeit unhealthy) snack. In part thanks to these videos, as well as the brand's perception among many consumers as cheap, tacky, and lazy, ten years ago Pot Noodle was voted as the UK's most hated brand. Since then it has attempted to increase its popularity, and this TV ad is a great example.
Pod Noodle's latest advert is still tailored towards its target audience. It still features a relatable young person who is time-short, and a cheeky, surprising sense of humour.
However, rather than assuming the worst about its audience (they are lazy and self-indulgent), this video takes a more positive approach by painting them as ambitious, inspirational go-getters who are fully focused on their dreams, however unconventional. And not surprisingly, this has resulted in a positive reaction from the brand's target audience.
2. It Challenges Expectations
Speaking of unconventional, this video is unusual in two ways.
Firstly, it contains a genuine twist at its end. The ad plays heavily into expected story tropes, a young Northern lad working hard to achieve his goal, with posters in his bedroom, a yelling coach, a supportive family. Just when the video is getting too cheesy, too samey, too I've-seen-this-a-hundred-times-before-y, it turns it all on its head.
This doesn't just shock and amuse the viewer; it also makes them smile. Their assumptions were wrong, the resolution is so left-field, and now they're in on the joke. The audience is left feeling, literally, pleasantly surprised.
Plus, the video also manages to question gender stereotypes, in contrast to the aforementioned ads of the '00s which declared Pot Noodle "the slag of all snacks". This may well reflect the changing values of young people in the UK today, and the brand's aim to appeal to young women just as much as young men.
All of this adds up to mean Pot Noodle has challenged what people expect from it. By holding onto its edginess, but presenting a more positive message, it has remained true to its brand and also positioned itself to more successfully appeal to its target audience. The product is repositioned, not as a lazy indulgence but a time-saving snack that helps you focus on the things that really matter.
3. It's (Positively) Emotional
And how does Pot Noodle create a positive emotion in its audience? Well, through a video full of positive emotion.
It's been shown many times that emotional videos are far more likely to make us watch and then share, with positive emotions leading to 40% more shares than negative emotions.
That's where this video really succeeds. It's funny, but not in a way that's poking fun at the protagonist. The ad sees us all share positively in his dream, celebrating it and his success from a humble beginning. It's this non-cynical but surprising rush of positivity at the end that makes the video so effective. The way the ad leaves them feeling remains in the minds of viewers, and makes them more likely to share the video with others.
And the proof is in the numbers. So far the ad has received 1.5 million views on YouTube alone, and almost 33,000 shares across the internet. Not only that, it has received a massively positive reaction from its target audience.
Although the numbers aren't available, I'd also wager that the video may well have caused a spike in sales of the product itself. Once you create a positive emotion in your target audience, you encourage them to take further action to engage with your brand, whether that's sharing your video or going out and buying a cheeky Pot Noodle.
If you haven't already, try charming your audience with your video content. No matter what product or service you offer, you can incorporate strong positive emotions into your videos to leave your audience feeling good, make them associate those emotions with your brand, and be more likely to take further action afterwards, whatever your business goals may be.
5 Fundamentals of Video Content Planning
Learn the key steps to planning engaging & effective video content.
Packed full of our expert advice on how to create a video strategy, set SMART objectives, and generate the best possible video ROI.

Written by James Bryant Video strategist and co-founder for Skeleton — a full-service video production agency that specialises in producing creative videos & campaigns that get real results.