PROMOTIONAL VIDEO PRODUCTION
We help brands create compelling promotional videos that engage audiences, inspire action and make an impact. Unleash the power of promotional video production today!
Working with ambitious brands like yours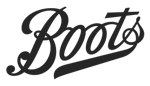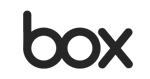 Why Promotional Video?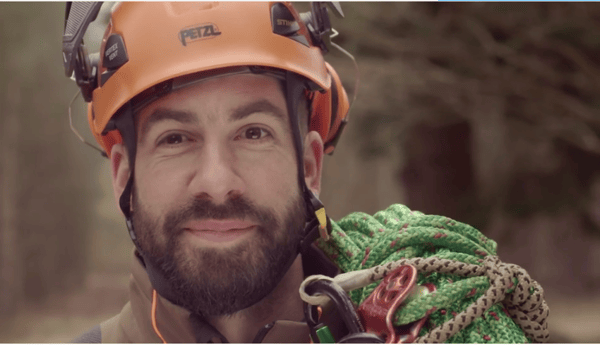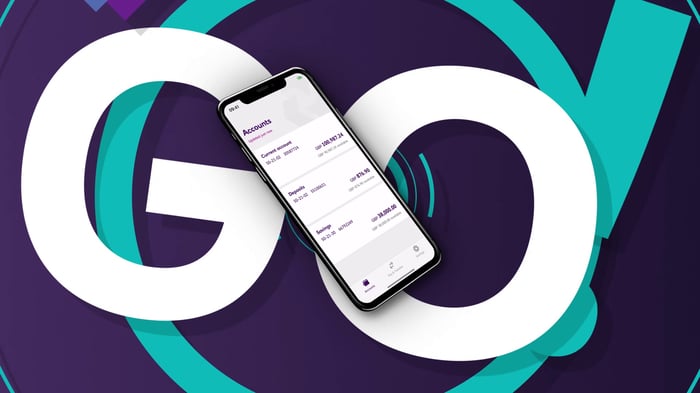 Why Promotional Video?
These days, video has become an expected part of the buyer's journey — where audiences actively seek out high-quality promotional content from brands. Content that audiences truly value and want to engage with.
Whether you're looking to promote a specific marketing initiative, product, or event, promo videos are a great way to grab your audience's attention and draw them in to learn more.
With the rise in video's popularity, high-quality promotional video content has become an incredibly powerful way to raise awareness and drive lead generation for brands, products and services.
Why Skeleton?
3 REASONS TO CHOOSE US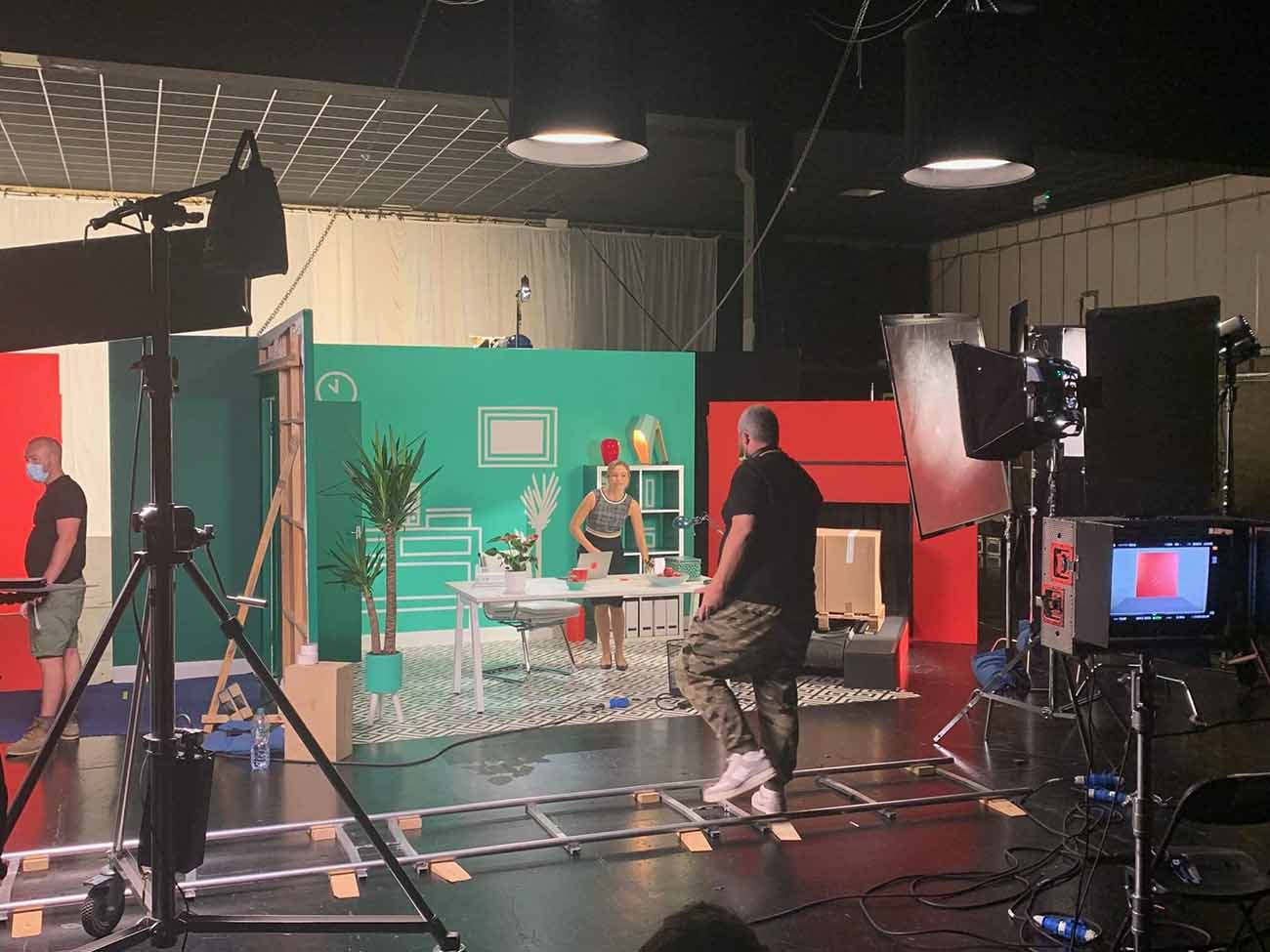 Promotional videos that cut through
Rise above the clutter with flagship promotional video content that engages your target audience, inspires action and makes an impact.
Reach more of your target audience
Content creation is just the beginning at Skeleton. We maximise your promotional video content's reach throughout the buyer's journey with social edits, optimisation techniques and paid promotion.
A stress-free process
With over 15 years of experience creating promotional vidoes for world-class brands, our process is simple, smooth and straightforward from day one. No worries.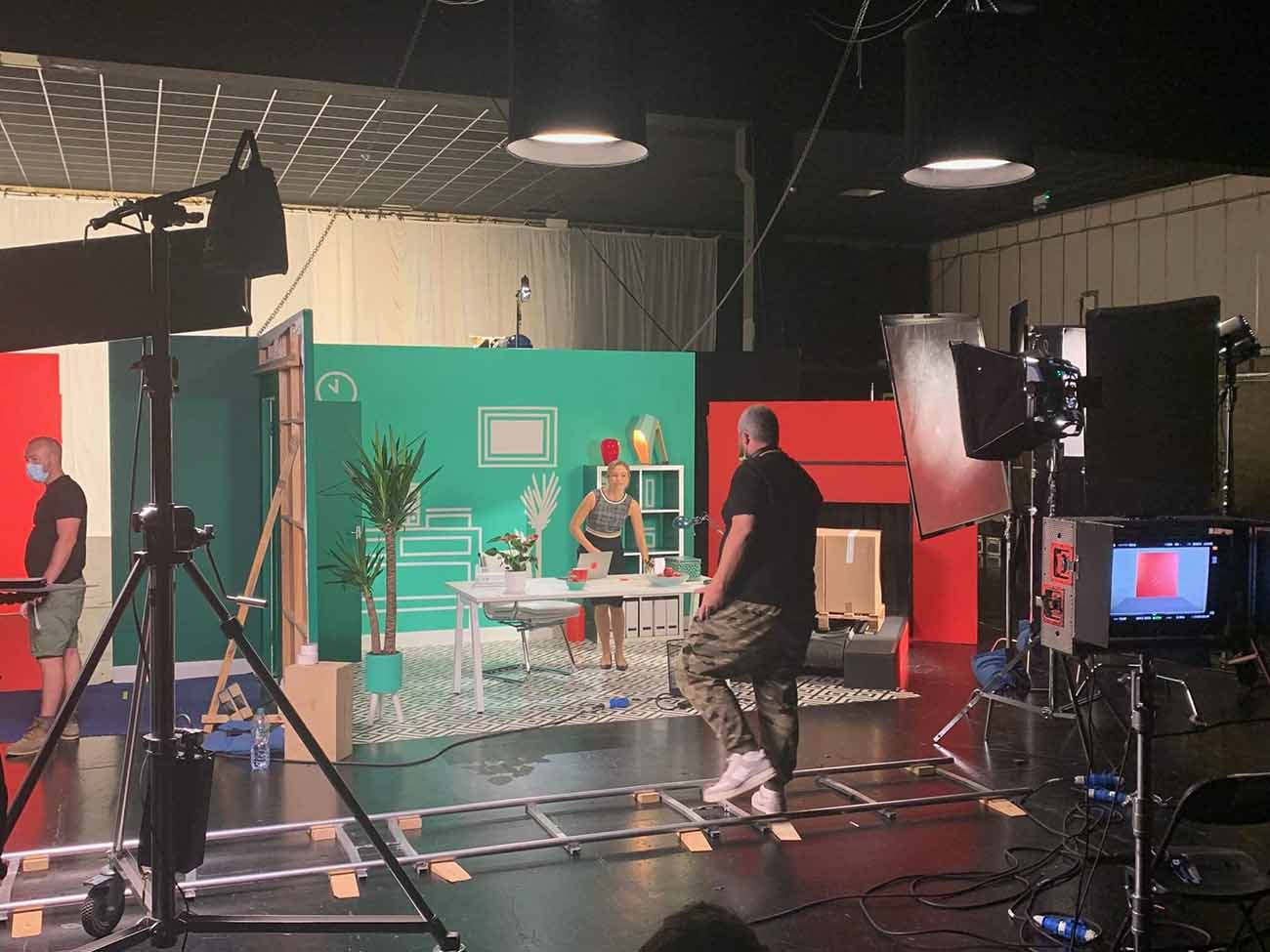 Promotional video projects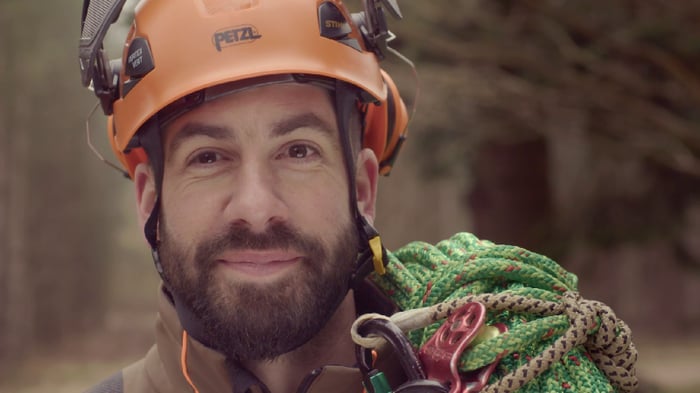 Stihl Chainsaws
A day in the life of an arborist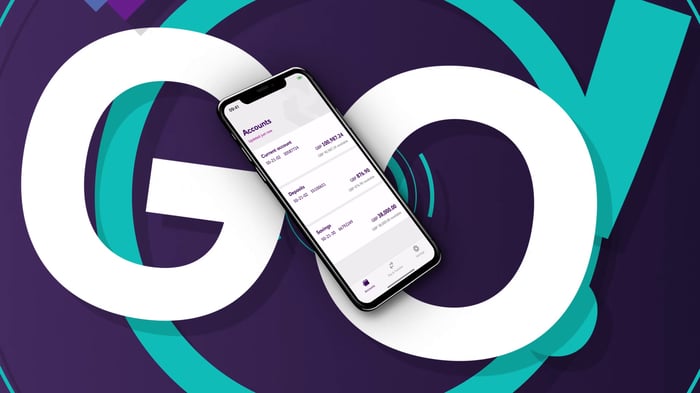 Natwest
Launching Natwest's flagship app, Bankline
Midlands Engine
Raising awareness for the Midlands as a region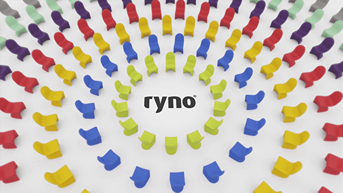 Ryno Range
Giving a furniture company a seat at the table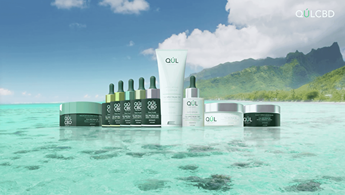 QUL CBD
Launching a beauty and wellness collection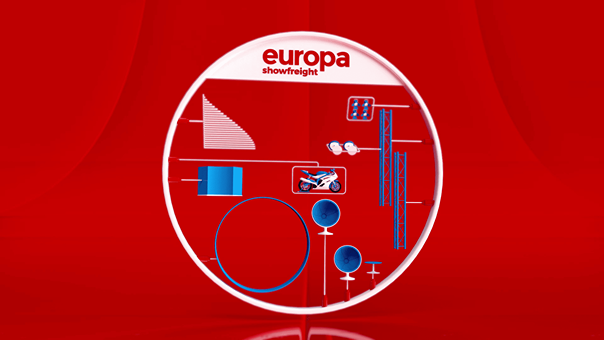 Europa Worldwide Group
Making sure the show goes on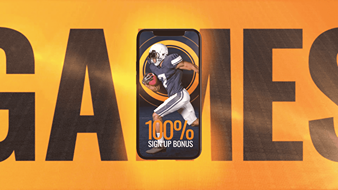 MyBookie
Getting MyBookie in on the action
Albert
Revolutionising the materials science industry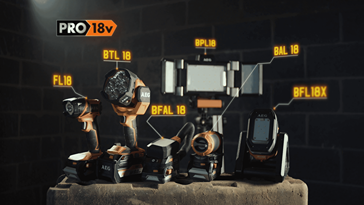 AEG
A lightbulb moment for electrical experts
Thinking of creating your own promo video?
Award-winning promotional video, concept to cut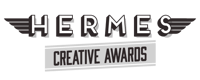 A Platinum Hermes award for Regional Foster Families
A Gold Hermes award for Jobs.ac.uk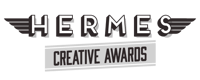 A Platinum Hermes award for Europa Showfreight
A Gold Hermes award for BDO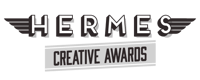 A Platinum Hermes award for Ateme
Creating Promo Videos globally
We partner with brands looking to supercharge their businesses and spark growth through engaging video content and campaigns. This means a bespoke approach focussed on their goals, not ours.
Ready to get started with promotional video?
Promotional videos made easy
Want to know how the promotional video production process works?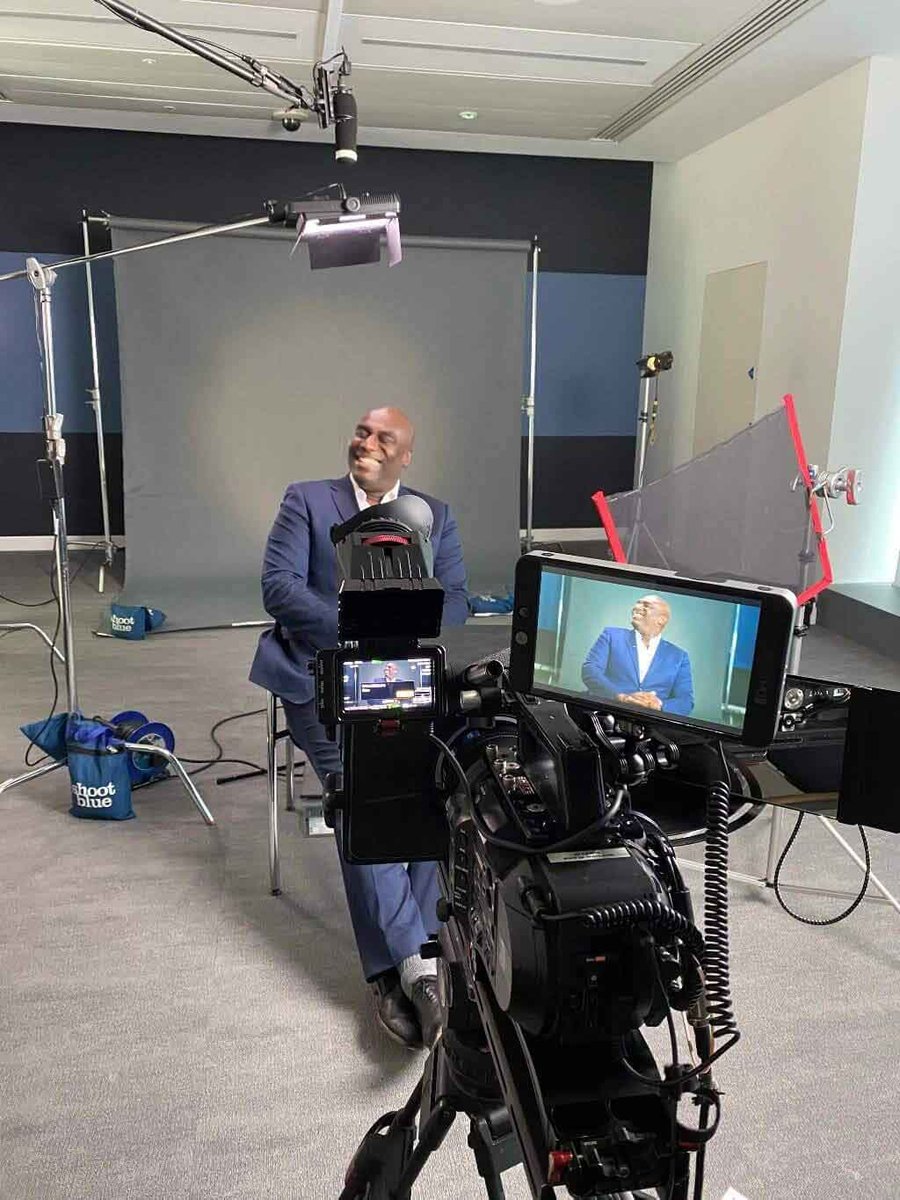 Your goals and objectives
We start with results. By understanding your destination, we can use it as a guiding principle throughout the process.
Creative development
Our team takes the time to really think about your brief and develop strategic and creative ways of telling your story.
Creative Presentation
The excitement begins as we present our thoughts and ideas to you and your team for feedback.
Content creation
Once you've given us the green light, our creative experts get to work, developing a compelling promotional video based on a core idea that will really resonate with your target audience.
Activation
We make sure your content reaches your audience using intelligent combinations of owned, earned and paid distribution.
Analysis and reporting
Regular reports help you see how your promotional video advertising is performing against KPIs like views, engagements, audience retention and more.
Optimisation
We're still not done. We continually fine-tune projects and learn lessons for future promotional video production, using world-class analysis and reporting.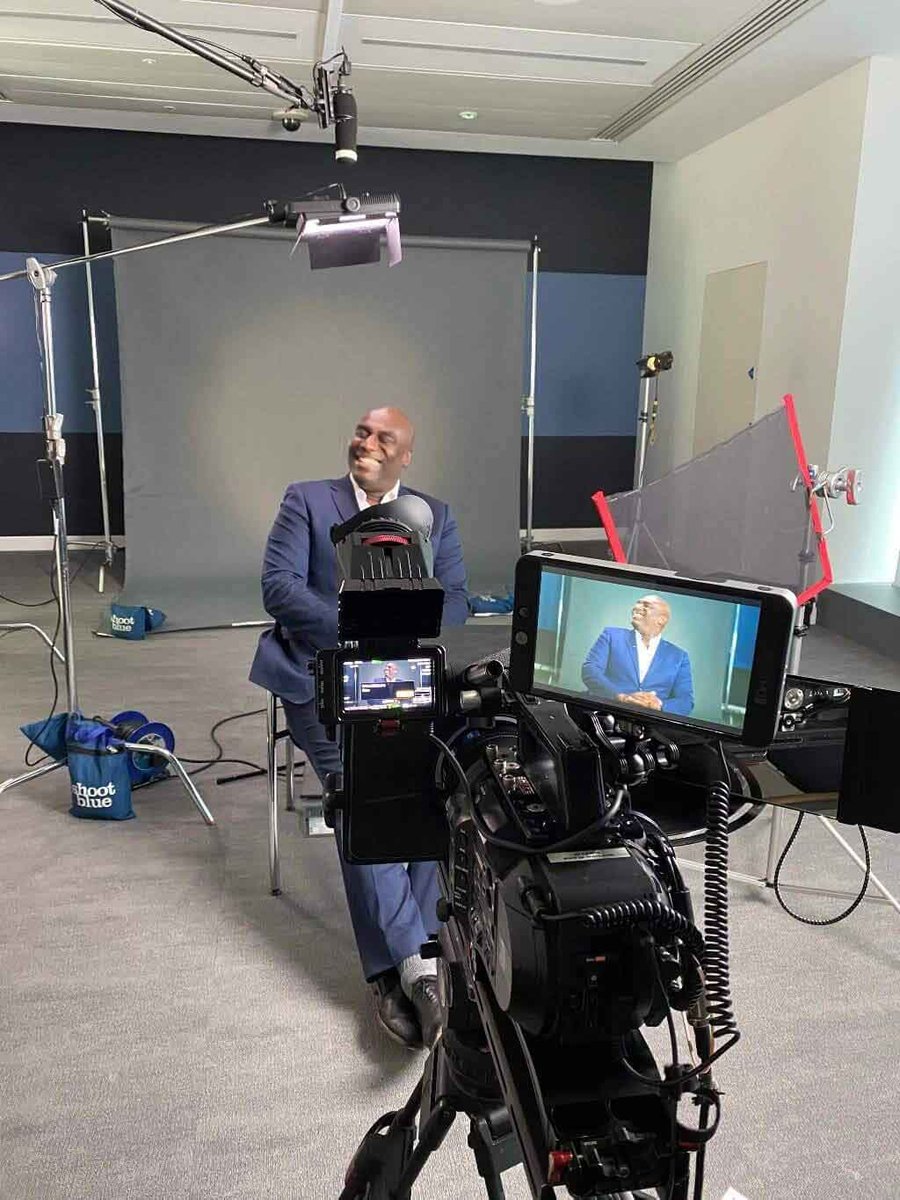 Want further info and pricing?
Customer spotlight
Cloud content management platform, Box, came to us because they wanted to unleash the power of video to engage and inspire their customers. Here's how they got on.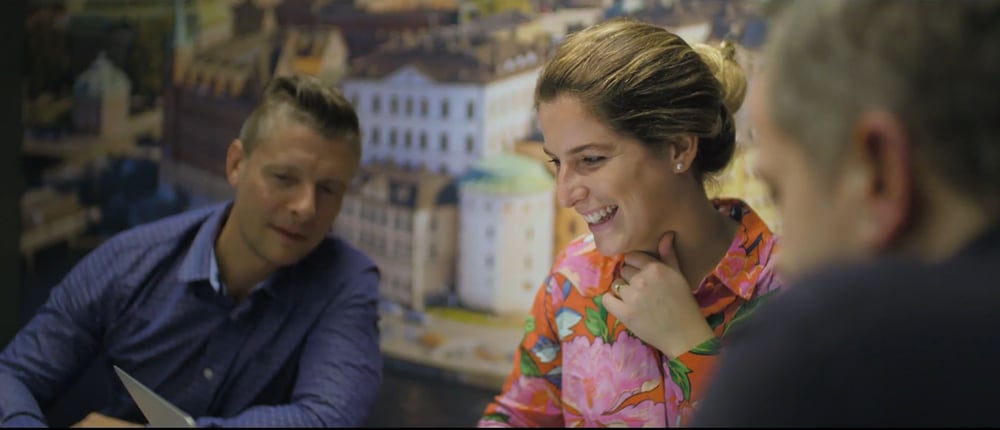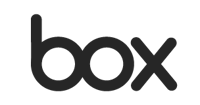 A creative and strategic relationship that's led to success for an industry-leading platform: "Skeleton get what we do."
Video Briefing Template
The most effective video content & campaigns begin with a well written video brief. Our free template will help you to create your video brief quickly and easily.
FAQs
What are the benefits of using video for marketing?
1. They're popular
You've likely heard that video is the most popular advertising medium around, but just wait until you see the figures. 93% of businesses use it in their marketing strategy and the average person watches around 16 hours online per week.
As with anything in marketing, it's what resonates with the consumer that matters. And once again, the numbers say it all. A huge majority (85%) say videos help them connect with brands, and what's more, it's their preferred medium, 82% would rather watch live video than read social media posts and 68% choose it over articles, infographics and presentations when learning about a new product or service.
2. They're engaging

Video doesn't just grab attention, it holds it. Almost half of people who view the first three seconds of a video watch for at least another 30 seconds, and it's the most engaging type of social media content, typically seeing more clicks on social media than static images.
There's even evidence that video drives an increase in organic traffic from search engine results pages, an average of 157%, to be precise, to help you attract more business.
3. They're digestible
96% of people use video to learn about complex products and services, with viewers able to retain 95% of a message through the medium compared to 10% in text. Businesses agree that these help increase user understanding, with almost half saying an explainer video reduced the number of product support calls to their company, and three-quarters of marketers finding video helps to raise brand awareness.

4. They're effective
It's not enough for video to be popular and engaging; we know you need it to make things happen. 90% of consumers say product video helps them with purchase decisions, eight out of ten people will buy an app or piece of software thanks to video, and branded videos make waves, too, because after watching, 84% will go on to purchase.
Video also boosts qualified leads and most marketers say it both impacts sales and gets good ROI. It's no wonder that nearly half of B2B marketers are looking into video to increase their revenue.
5. They're social
We are far more willing to buy from brands after a positive experience on social. Consumers use it to discover new brands (43%), purchase products or services (36%), and recommend brands to family and friends (33%). So a good social media strategy, and decent content, can make a massive difference. And right now, to do well on social, you need to think about video.
It's also the most popular type of content on social media, outperforming text and images by 1200%, with more shares than the two combined.
6. They give life to your brand
Brand isn't just a logo and some typefaces, it's also your business' personality. With video, there are more ways to show what your business represents and give viewers insight into your brand's personality, along with the products or services you offer.
93% of marketers say video has helped them increase brand awareness, probably because through video, there are more creative ways to showcase your brand or promote a specific message. Whether it's an animation or live-action reel, you can portray your business exactly how you'd like to.
7. They're more memorable
80% of users can recall a video ad they viewed in the past 30 days, so you can stay in people's minds long after you've gained their attention. Enough said!
What makes a killer promo video?
You want your promotional video to demand attention and keep people engaged and entertained long enough for them to take action.
It should get to the point concisely and quickly, have a clearly defined audience and call to action, highlight the benefits of what you're promoting, and use storytelling elements to keep your message memorable.
What do I need to get started with video?
It might sound obvious, but you need to be clear about the purpose of your promo video. What goal are you aiming to achieve? What's your business situation, and what problem do you want to solve using video?
Plus, think about who will watch your video. Because unless you're certain of your audience, you won't be able to tailor your video content to appeal directly to them.
This will inform the length, style, visuals, script, voiceover artist, tone of voice and more, helping you create a video that truly speaks to them.
But don't worry, if you've not done that strategic thinking yet, we can help you look at your objectives, goals and audience and support you on this journey.
We manage projects where clients have had no video experience, all the way through to those very familiar with the medium and what's involved.
Download our handy video brief template to start thinking about what you're trying to achieve.
Why work with a video production company?
A professional video production agency will have all the skills and expertise you need to make your video a smooth-sailing success — video producers, animators & motion graphic designers, marketing experts, strategists, the lot!
From strategising, scripting, storyboarding, animation, casting, filming, editing, and making sure your promotional video gets seen by the right people through marketing, it's the full package.
What types of promotional videos do you create?
We do all sorts of promo videos at Skeleton, it all depends on your target audience and end goal. Here are some common reasons many companies create promotional videos:
Brand awareness
Drive sales
Drive traffic
Increase customer engagement
Educate customers
They can vary in length and can be animated or live-action.
How much will my promotional video cost to make?
How long does it take to produce a promotional video?
At Skeleton, we work hard to complete your promotional video production on time and within budget. As there are lots of stages in the production process, typically, most videos take about 6-to-8 weeks to complete.

However, sometimes our clients need things faster, and it can be possible to deliver that. If you want to check our availability, give us a call!
How much input do you need from me?
For you, most of the work is done once you've sent over the brief. Because to begin producing your promotional video, we'll need to be clear about your objectives and who your audience is.
Download our handy video brief template to see the kind of brief we'll need from you to get started.
After that, we'll just need you to be timely with your feedback. Communication is key, so think of us as an extension of your team. From storyboards to animation and scripting, we always work closely with you to ensure you're happy with the direction of your promo video.
How long should my promo video be?
Your audience's attention is valuable. You'll be working hard to get it in the first place, so it pays not to waste it once you have it. And this means being concise in your communication. The shorter, the better.
Generally speaking, most promo videos are from 10 to 90 seconds long, but it all depends on where you're planning on putting your video. Some Youtube ads are even just 6 seconds long! You just need to be sure that those 6 seconds really pack a punch.
If you feel that your promotional video does need to be longer, then this is still possible - just make sure the info you are including adds value.
How many rounds of amends do I get?
Our production team work hard to make sure that you're really happy with the content of your promotional video at every step of the way.

You'll get two opportunities to make notes on everything you want to change so you're happy with the final product. So that's 2 amends, 3 versions.
Do you provide scripts, or do I have to provide them?
Our award-winning team will guide you through the process from start to finish. We're here to tell your story in the most compelling way possible.

The scripting process is one of many elements of the creative process that our team oversees and delivers. Our team of professional scriptwriters will make sure your message resonates with your audience in the most effective way possible.

Of course, if you already have a script we're happy to take that on board, but we will have to go through it to check it syncs up with what we have in mind visually.
Will I have any input on the edit?
Of course! From storyboards to animation and scripting, we always work closely with you to ensure you're happy with the direction of your promotional video production.
It is possible to update my promotional video in future?
Once a video production is complete, we keep the project files in storage for up to 3 years. Let's say you've had a rebrand and need to make some changes — so long as it's within that 3-year period, we can definitely accommodate that.
Can you help us with our campaign strategy?
Yes, that's our jam here at Skeleton! We're all about creating campaign strategies that both connect with audiences on a deep emotional level, as well as a practical functional level.
So if you're after campaign planning, concepting, testing, copywriting, design, creative production or paid media management, you're in good company.
We've got workshops dedicated to mastering the art of campaigns and diving deep into the cultural and competitive landscape in which your brand operates.
And we have all the research tools needed to give you a strategic roadmap to create video campaigns that spark conversations and influence behaviour.