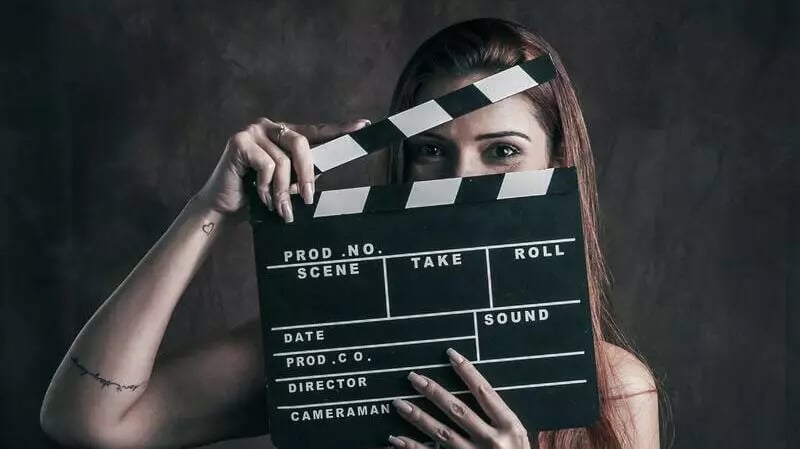 25 May 2023
Video production tips and best practices
Crafting Magic: An Inside Look at a Promotional Video Company
Peek behind the curtain at a promotional video company, from brainstorming and storyboarding, to filming and post-production.
Have you ever watched a perfectly executed promo video and found yourself wondering about how it was made? The precise blend of visuals, sounds, and narratives that make you feel connected to a brand or an idea?
Well, we'd like to formally invite you to peek behind the curtain of our promotional video company, where all this magic comes to fruition.
We're about to take you on an enlightening journey, offering you an in-depth look into the intricate process of how these captivating videos are brought to life.
Stage 1: The Birth of an Idea & Crafting a Storyboard
Creating a stunning promotional video is like making a beautiful mosaic — it all begins with a single piece, or in our case, a single idea. When a client walks into our video company, the first thing we do is sit down with them to really grasp their vision.
We dive deep into understanding their brand's unique identity, their core values, and the key messages they are passionate about sharing with the world. This step allows us to tap into their mindset, acting as a springboard from which we can begin brainstorming unique and creative concepts tailored to their specific needs.
After we've collectively landed on an idea that everyone is excited about, we proceed to give it a tangible form through the creation of a storyboard. This is our visual roadmap, a series of sketches accompanied by detailed notes specifying camera angles, character movements, and the sequence of events.
Just as an architect relies on blueprints to construct a building, we use our storyboard as the guiding document throughout our video production process.
Stage 2: Scriptwriting & The Art of Voiceover
Once we have our visual foundation set, we start crafting a narrative that brings our visuals to life.
Our gifted scriptwriters put pen to paper to craft a compelling script that is designed to narrate your brand's story, showcase your product, or champion your cause in the most engaging way. We're meticulous about ensuring that the script aligns perfectly with the visuals we've planned on the storyboard.
Many promotional videos are complemented by a voiceover, adding an extra layer of depth and resonance. This is where our professional voiceover artists come in.
We select the voice that perfectly fits your brand's tone and personality, creating a more immersive experience for the viewer. This voice breathes life into the script, ensuring your message resonates powerfully with your intended audience.
Stage 3: Production & Filming - The Moment of Action
With the storyboard as our guide and the script as our narrative, we transition into the exciting phase of production. This is the moment when our vision materializes before our eyes.
Cameras roll, lights flash, props are set, and sometimes, actors come alive on sets. While it's a complex process that requires an intricate ballet of components, our meticulous planning and dedicated crew ensure a seamless shooting experience.
Quality is our watchword, and we never compromise on it. We harness the power of state-of-the-art equipment and cutting-edge technology for filming.
From ultra-high-resolution cameras to advanced lighting setups, we use the best tools in the business to capture your story as accurately and beautifully as possible.
Stage 4: Post-Production, Editing & Finishing Touches
This is the phase where we take our raw footage and mould it into a polished, final product.
Our editors meticulously stitch together the video, synchronizing the voiceover with the visuals, adding mood-appropriate music, sound effects, and even special effects whenever required. They create a seamless flow of visuals and sounds, turning raw footage into a captivating video.
In addition to video and sound, we also use the skills of our graphic designers and animators to add visually appealing elements, text overlays, and animations.
These additions serve to further enhance the video's overall impact and efficacy. Then, to add the final touch of professionalism, we colour-grade the video, ensuring visual consistency and an aesthetically pleasing outcome that aligns with your brand's look and feel.
Stage 5: Review & Delivery - Your Satisfaction, Our Priority
Before we wrap up and celebrate, there's one more crucial step to undertake — a thorough review of the video.
We scrutinize every second of it, ensuring that everything aligns perfectly, from visuals to audio, to messaging.
We also invite our clients to take a look at the draft, encouraging them to share their thoughts, offer feedback, and suggest any tweaks they deem necessary.
Once any proposed changes have been incorporated and everyone is genuinely satisfied with the result, we prepare the video for delivery.
We format it according to your needs, ensuring it's primed for your intended platform, be it social media, a website, television, or in-store displays.
Conclusion: Unraveling the Magic Behind Every Promotional Video
Crafting a promotional video is a labour of love. It's a journey that blends creativity, technical expertise, and keen attention to detail. It might seem a bit daunting and time-consuming, but the end result is always worth it.
A well-crafted promotional video is a potent visual tool that captivates audiences, communicates your message effectively, and drives your brand's growth.
At our promotional video company, we are passionate about telling compelling stories. We understand that every brand is as unique as a fingerprint, and we approach each project with this perspective, delivering a bespoke video that echoes your brand's essence and speaks directly to your audience.
So, the next time you enjoy a promo video, take a moment to appreciate the intricate process behind its creation. And should you ever wish to create one, remember, our dedicated team of creatives is always ready and willing to bring your vision to life, guiding you on every step of this exciting journey.

Written by Emily Malone Marketing Manager for Skeleton — a full-service video production agency that specialises in producing creative videos & campaigns that get real results.