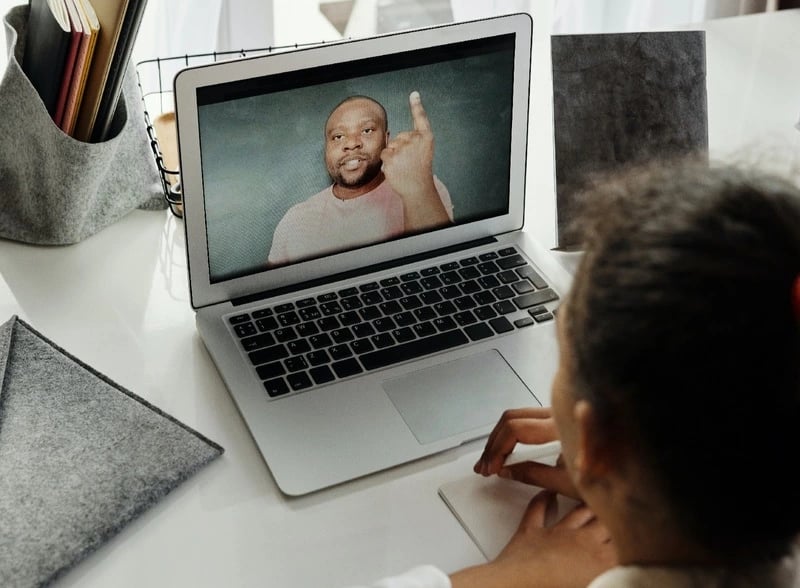 22 May 2022
Video production tips and best practices
Video CRO: How to get more leads from your videos
Are your videos attracting attention but not many conversions? Here are some video CRO tips and ideas to help you turn more of those eyeballs into leads.
We already know how powerful video is for growing awareness of products and services and increasing traffic, but only 22% of businesses are actually satisfied with their conversion rates.
So, how can Marketers use video to increase conversions, too?
Why use video to increase conversions?
First up, why is video such a good tool for increasing conversions? We at Skeleton have found through testing various Calls to Action in our newsletters that the buttons stating "Watch here" can perform up to 50% better than those that say "Read more". Let's explore just some of the big reasons why that might be.
Viewers can 'try before they buy'

Many online shoppers and businesses looking to buy a specific service have one common anxiety, that your product or service won't match up to their expectations. Video can give your viewer more confidence with a more realistic view of your product or services.

You can show products from different angles and lighting, you can show the product being used, and you can create case studies and testimonial videos from real customers to give them peace of mind about your service. A study

even found that using video on a landing page can increase conversions by up to

86%

.



Essentially, customers want to have a deep understanding of your product or service to give them confidence that they won't get any nasty surprises after purchasing from you. Which leads us nicely to our next point...

It gives viewers a deeper understanding of what you're selling

Video allows you to show benefits clearly and concisely, no matter how complex your product or service is. For example, an explainer video can pack all of the critical information that potential leads need to know into just one minute.

A study by Wyzowl also found that where both text and video are available on the same web page,

69%

of users would prefer to watch the video to learn about a product or service.



Video adds personality to your brand

People buy from people. No matter how much you've nailed your branding, humans are more trusting when they see other humans. So what's the solution?

Video can add personality to your brand by tapping into relatable emotions like humour and telling heart-warming stories. Or better yet, you can recruit a personable representative of your brand to make consistent vlog-style videos which will build and solidify that trust.


Tips for optimising your videos for conversion
1. Optimise your Video Activation
Planning should always come first in your video process, so you can work out who it's for, where it'll go and why you're doing it before you even touch the brief. Without it, your video could be failing to reach your target audience.
Luckily, the Skeleton team have pulled together a Video Activation Guide, so you can make sure your content is hitting your target audience in the right place, at the right time.


2. Optimise your video type
Not all videos are made equal. Some are explainer videos, others are promotional videos. Some are Live-Action, others are Animated videos. Not to mention customer testimonials, product tutorials, and company culture videos.
Each of these has its own unique use case for where your intended audience is in their buyer journey. If your audience is more down the bottom of the funnel and looking to finally make a purchase decision, a customer testimonial might be the final push they need to commit.
However, if they're at the top of the funnel and are just beginning to research different products and services to solve a problem or need, they'll likely pay attention to a promotional or explainer video.
Want to learn more about this? We have an entire blog post dedicated to supercharging your customer journey with video here.
3. Include clickable links and CTAs in your video
Another way to up conversions with video is by adding links that help enhance a user's browsing or shopping experience.
Some video hosting platforms allow you to add clickable hotspots that redirect viewers to a product or service page.
4. Gate your videos
You can use the Turnstile feature from Wistia to insert a lead capture form at any point in your video. You can either use this to gate your video completely or add it at any point to prompt people to subscribe to gain access to more of your content.

This is quite a good idea for recorded webinars. Viewers are usually willing to complete these signup forms in exchange for access to videos or future content, if they're compelled enough to do so.

5. Measure your video success
The best way to optimise videos for conversion is to test, test, and test again. Videos lend themselves well to A/B testing, and the results will tell you more than any guesswork can.
Data capture and analysis are vital to improving CRO. Without a video hosting platform that can capture user data and analyze viewer engagement, you're kind of taking a stab in the dark.

This is what turns video marketing into a conversion-supercharging asset. Without the ability to analyse your video performance, you can't measure or optimise video content for conversion.
We at Skeleton use Wistia to measure the success of our videos, and this helps us continuously improve and fine-tune them.
6. Use captions for accessibility
85% of video on Facebook is watched without sound, so captions not only make your videos more accessible, but also ensure your message doesn't get lost for those who scroll silently on social media.
7. Tell a story
We already know that storytelling drives conversions and ROI. Studies have shown time and again that sharing stories helps people to remember the message, be persuaded by it, and feel personally connected to it.
Telling a story with your videos helps keep attentions and build a memorable connection with your audience. According to research by Headstream, if people love a brand story, 55% are more likely to buy the product in future, 44% will share the story, and 15% will buy the product immediately.
8. Use videos on landing pages to give visitors confidence

We've mentioned this briefly above, but video can give you the best chance of converting visitors on landing pages.
People simply react better to visuals, and can absorb key information faster, clearer, and with more of an emotional connection than with just text alone. In fact, using video on a landing page can increase conversions by up to 86%.
Final thoughts
So many marketers creating videos are still struggling to increase conversions. But with the right activation plan, the right strategists and the right creatives at the helm of your video marketing, the ROI fast becomes a no-brainer.
Whether you've got a spark of an idea or a fully-formed plan, our door's always open. And it all starts with a conversation. Call us up or send an email to book a kick-off meeting, where we'll build a picture of your brand, talk you through our process, timings and costs, and decide the next steps together.

Written by Emily Malone Marketing Manager for Skeleton — a full-service video production agency that specialises in producing creative videos & campaigns that get real results.