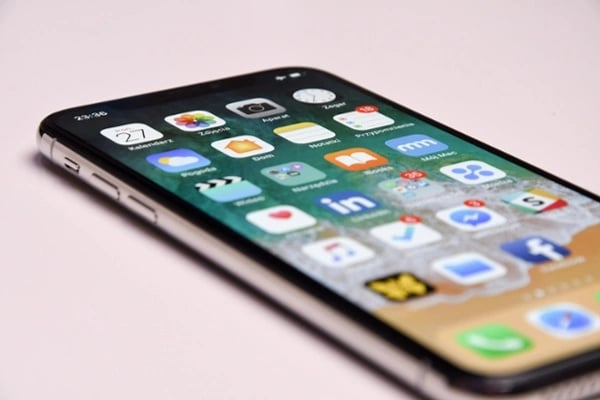 7 May 2019
Video inspo
Top 10 Mobile App Explainer Videos
With over 2 million apps to choose from, mobile app explainer videos can be a great way of making yours stand out from the crowd, and get it downloaded
Research states that by 2020, there will be over 2.8 billion smartphone users worldwide. With Apple and Android both offering more than 2 million apps apiece, competition is getting fierce. The question for many innovative app builders after spending countless hours on development is "how do we get people to download and use it?"
Studies suggest that around 70% of mobile traffic comes from video content, and people are more likely to buy a product (or download an app) if they watch a video on it. In such a competitive market getting your name out there is incredibly important, and video is a highly effective way to do so.
Mobile app explainer videos usually outline what an app does, its benefits, and where it can be downloaded from. They must deliver this in a brief, easy-to-understand way that encourages downloads of the app.
1.Natwest
Natwest's Bankline app is built for business owners who want control over their business's financials from their mobile phone. This short but effective explainer video covers all aspects of the app, from accessing your accounts to transferring money and making payments. It also features potential additions to the app, the users can expect to benefit from the near future, not only showing current benefits but future ones too.
They chose not to include a voiceover, rather explaining the app with text throughout the video. Actively encouraging viewers to read rather than listen to the video ensures that their attention is kept throughout, and the fast-paced nature of the video furthers this.
This is a great example, because in just over a minute it highlights the advantages of using the app, the measures they are taking to ensure security and also gives a bank of reviews showing customer satisfaction. It's an explainer video production we're really proud of!
2.Pinterest
Despite being one of the most popular social media websites and apps today, Pinterest hasn't always been a household name. Their explainer video, created back in 2011, gives an overview of what the app aims to do, and how it wants to change how "scrapbooking is done".
Their cartoon video shows viewers how the website and app work, and how they can benefit from the community built within it.
Their explainer video is great. It's simple, but gives viewers everything they need to know about Pinterest in just ninety seconds. It also has a call to action at the end, telling viewers to visit their website to download the app.
3. Nielsen
Nielsen's app allows users to see the "Top Ten" in a range of categories, such as books, films and TV shows.
This live action explainer video production uses real people to show the benefits of the app. It is towards the longer end of the explainer video spectrum, at just over 2 minutes, but the amount of information it gives warrants this length of time.
The best thing about this Mobile app explainer video is that it really highlights how interactive the app can be. It also mentions the Nielsen brand name numerous times throughout, meaning that viewers are certain to know who it is coming from.
4. Lloyds Bank
Lloyds' app is for all account holders and encourages them to manage their money via their phone.
Again, they choose to opt out of using a voiceover in favour of explaining what the app offers through text. With "how-to" videos accompanying the text, the simplicity of the video keeps the viewers' attention.
There is a call to action at the end of the explainer video, which encourages viewers to download the app or get in touch with any questions.
5. Traveloka
This example explains the benefits of travel company Traveloka's app. In just over ninety seconds, this explainer video describes everything uses can do with the app - and there's a lot!
Interestingly, the viewer is encouraged to "imagine" at the beginning of the video and from then on it does not really include any characters or elements of human involvement. This keeps the notion that the viewer is in an imaginary world, where travel is easy and all the benefits of the app ring true - a very unique approach, but effective nonetheless
6. My Bookie
My Bookie is a betting app, and this video is aimed at gamblers who specifically enjoy American Football. It has the same odds as in Las Vegas, giving users the thrill of betting in one of the world's most notorious locations without having to leave the comfort of their own home.
This Mobile app explainer video comes in at a short thirty seconds. However, these thirty seconds are intense. The feel of a football game is mirrored in the action-packed explainer video production with sports-like voiceover. The atmosphere built helps to enhance the inevitable feeling of excitement amongst viewers, and hopefully encourages them to download and use the app.
7. Western Union


A B2B example is Western Union's mobile banking app, which allows businesspeople to transfer money, pay customers and view their accounts from anywhere in the world. It also highlights the ability for businesses who use the app to receive payments from customers in the B2C sense.
This explainer video presents a number of different characters, all of whom represent different industries within the business world, from corporate businessmen to restaurateurs. This allows viewers to identify with the one closest to them and through this, see the benefits of using the app on a personal level.
In Western Union's explainer video production, they have done something pretty unique. They have highlighted the use of the app across various devices. Whilst apps are inherently associated with smartphones Western Union do not restrict users to this, encouraging them to download it on their tablets and laptops as well
8. Now Health International
Now Health International are a global private medical and insurance provider, and their explainer video outlines the benefits of their app. They have a medical provider search, booking capabilities and an option to send expenses to an employer.
They outline how to use the app step-by-step, and whilst there are no characters featured within the video there is a hand holding a smartphone, which still gives it a personal feel.
The video does not have a voice over, and they opt for a more text-based video. However, this is not a disadvantage given the amount of information put across in the main informative section of the video, which lasts less than a minute. Their explainer video production also highlights their social media platforms, which may help further customer engagement with them via the internet, and signposts where to download the app from
9. Embark
Embark is an app that aims to make your journey on public transport easier, in every sense of the word. They find the quickest and cheapest routes for you to take, and the app also features interactive content, such as polls at stations, and lets users browse the most popular internet content. Available in 160 cities, Embark describe themselves as the only public transport app you need.
In just forty seconds, this Mobile app explainer video gives viewers all of the information they need about the benefits of the app and how it's used. The short explainer video length somewhat mirrors the aim of Embark, to make your journey as quick as possible.
10. Gigtown
Gigtown is an app that makes booking talent for music events easier. Artists in the local area build a profile on the app, and those looking to book an artist can browse these, seeing reviews, videos of previous performances and transparent rates per show.
The explainer video follows a male character, who is struggling to book artists for his music event. It gives an outline of everything users can do, and shows the success of the character in using the app.
With more than one invitation to download the app, this video is great at encouraging viewers to do so.
Summary
In the competitive mobile app world, you need to make yours stand out from the crowd. As one of the world's leading explainer video production companies, Skeleton can develop the Mobile app explainer video that gets your app downloaded. If you think we can help, get in touch.
Written by Holly Botterill Copywriter for Skeleton — a full-service video production agency that specialises in producing creative videos & campaigns that get real results.